The Chairperson of the Guyana Elections Commission Justice Claudette Singh is not budging from her decision that there should be no more than 10 workstations for the recount of votes.
This midday, the GECOM Chair along with Commissioners were joined at the Arthur Chung Convention Centre by a team from the Ministry of Public Health, which offered guidance on the distancing arrangements that ought to be in place in wake of the coronavirus pandemic.
Following the meeting and tour, Justice Singh told reporters that the CARICOM team is concerned about the pandemic and their safety from it and that was one of the reasons why she decided on having no more than 10 workstations for the recount.
"I had to take into consideration the safety of those people and I could not guarantee their safety in 20 stations outside of the building. I said inside the building", the GECOM Chairperson explained.
She explained that the Commission will look at working 10 hours per day for the recount, beginning at 8 o'clock in the morning and ending at 6 o'clock in the evening.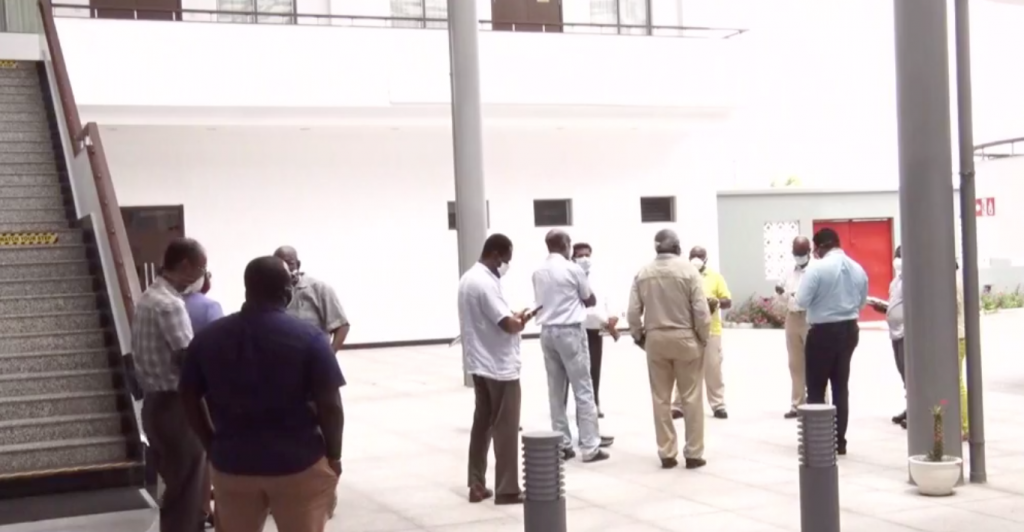 The GECOM Chairperson said just like the rest of Guyana, she wants the process to be completed soon. She said the Commission is wrapping up a few more issues and communicating with the CARICOM Secretariat as it prepares to get the recount started.
"I am the person who spoke about the recount, I am the person who made that commitment and I am here to see it through", the Chairperson reminded.
Today marks seven weeks since the 2nd March elections.