The Chairman of the Guyana Elections Commission (GECOM), Justice (Ret'd) Claudette Singh has agreed to rescind the appointment of Aneal Giddings as the Commission's Operations Director with effect from tomorrow, February 8, 2023.
Elections Commissioner Vincent Alexander made the disclosure this afternoon, shortly after he exited a meeting of the Commission.
"At today's meeting the Chair indicated that after listening to the various submissions on the creation of the Operations Coordinator position and the appointment of Mr Giddings, she decided that the appointment should be rescinded as of Feb. 8," Mr Alexander explained.
 Mr Giddings – the Commission's IT Manager – was seconded to the post, which was created by the Chairman of the Elections Commission in November 2022 based on a request from the Chief Elections Officer, Vishnu Persaud.
In his request, the CEO explained that a senior officer was needed to assist with the day-to-day implementation and evaluation of the statutory and administrative tasks outlined in the work plan for the conduct of Local Government Elections (LGEs).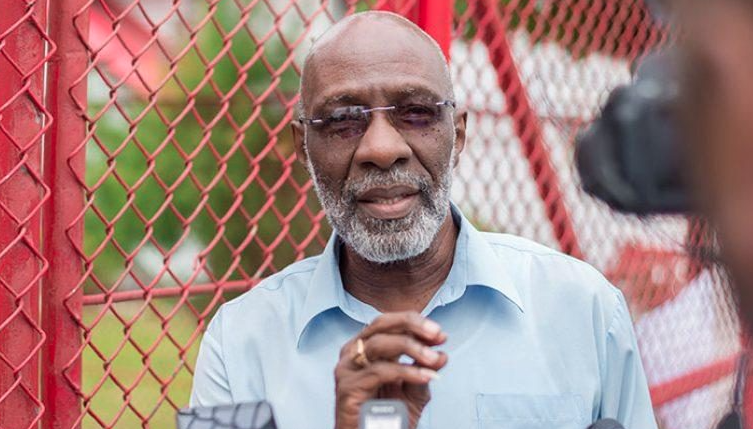 But the opposition nominated Commissioners argued for weeks that both the creation and appointment were ultra vires.
"The Constitution is unequivocally about who is responsible for staffing. It says the commission, and the chairperson has no authority to create a position, and then to go and second someone into the position," Mr Alexander told News Source.
It was pointed out that Mr Giddings is among candidates shortlisted for the post of Deputy Chief Elections Officer, and his appointment placed the other candidates at a disadvantage.
"The person is an applicant for the approximate position of DCEO, which was advertised over a year, we had applicants, we shortlisted and they have dragged their feet on appointing someone whilst this applicant seems to be acquiring the experience to make him eligible for the position," Mr Alexander reasoned.
Mr Alexander said Commissioner Clement Rohee has not submitted his nominations to date despite promising to do so by last Friday. "This is the second time in three weeks that he failed to keep his promise," Mr Alexander said.
Last month, when it sought to defend the appointment of Mr Giddings as the Operations Director, the Elections Commission said the issue of the hiring of a DCEO has been on the Commission's agenda for some time now, but has been deferred to pave way for other pressing matters associated with preparations for the conduct of Local Government Elections.