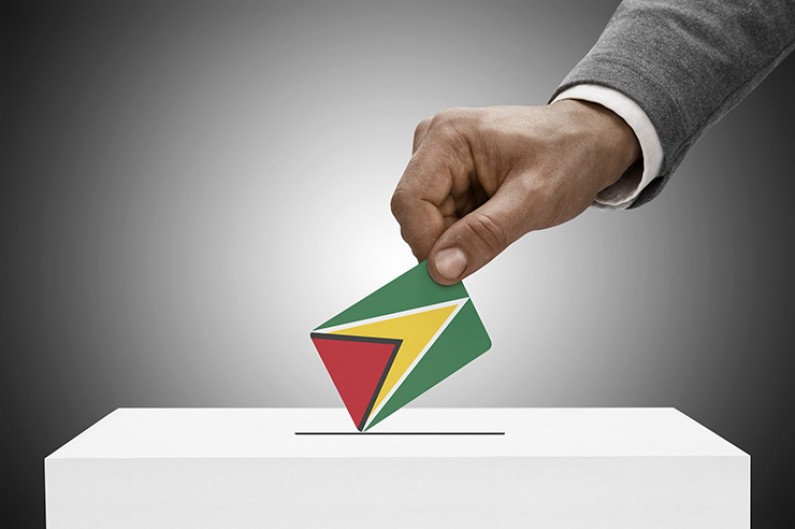 By a majority vote, the Guyana Elections Commission today approved the plan for the Local Government Elections, setting a 22nd May, 2023 date for the local polls.
The opposition nominated Commissioners – Vincent Alexander, Charles Corbin and Desmond Trotman – abstained on the grounds that a fresh list and a mechanism to curtail multiple voting should be in place first before the hosting of the elections.
But in a statement, GECOM said its secretariat has been given the green light to proceed with the implementation plan.
"The Secretariat will proceed with the full implementation of the relevant statutory and administrative activities to ensure the successful conduct of the elections in the eighty (80) Local Authority Areas (LAAs) countrywide," GECOM explain.
With immediate effect, the Elections Secretariat will move to roll out a robust civic and voter education programme and appoint Electoral Registrars and Assistant Electoral Registrars. It will also extract the Preliminary List of Voters (PLV).
It explained that the activities are directly linked to the preparation of Registers of Voters for each of the 80 Local Authority Areas.
"Preparation for the conduct of Local Government Elections commenced in 2022. In this regard, the GECOM Secretariat had already completed the training of management and polling day staff for all of the Local Authority Areas, and the receipt of applications for and approval of symbols submitted by political parties, voluntary groups and individuals who intend to contest in the elections," the Commission explained.
Commissioner Alexander, who together with Commissioners Trotman and Corbin abstained from the voting process, said the demarcation process, which was done to pave way for a credible voters' list, was hijacked by the People's Progressive Party/Civic (PPP/C).
The Government nominated Commissioners have dismissed that accusation, and have accused the Opposition nominated Commissioners of attempting to further delay the local polls.