The Guyana Elections Commission is likely to meet on Friday to discuss the ruling by the Caribbean Court of Justice on the Guyana Election declaration.
The GECOM Chair, retired Justice Claudette Singh was hoping for a meeting today.
The meeting was not convened after it was pointed out to the Chairman by Commissioner Vincent Alexander that time was needed to review the written ruling of the Caribbean Court of Justice as is the practice whenever rulings were handed down.
In a Facebook comment, Commissioner Alexander said Commissioners were only provided with the written ruling at 12:30 this afternoon.
The Caribbean Court of Justice on Wednesday handed down its ruling in the election declaration case invalidating the Guyana Court of Appeal's decision in the matter and also invalidating the final report that was previously submitted by the Chief Election Officer to the Commission.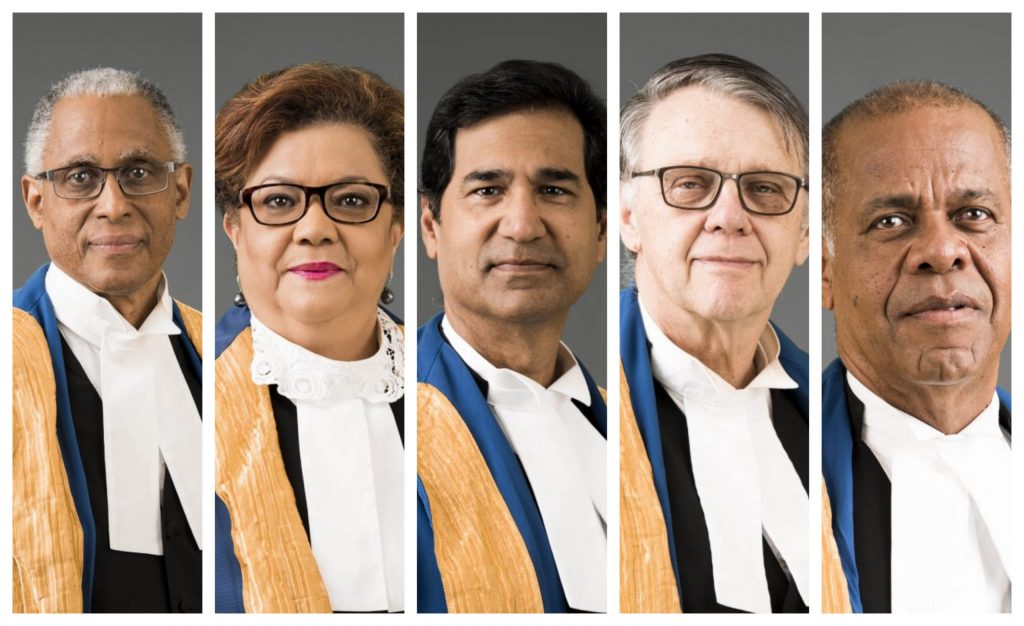 That final report, the CCJ said, was based on the ruling of the Court of Appeal and since that ruling was thrown out, the report was similarly thrown out.
The Chief Elections Officer compiled his report claiming that it focuses only on the "valid votes" that were cast. But the CCJ said it was unlawful for him to disenfranchise thousands of persons in the preparation of that report.
More than 115,000 votes were set aside in that final report based on the reported anomalies that were uncovered during the vote recount.
The CCJ has said that the High Court would be the place to address those complaints in an election petition as catered for in the Constitution.