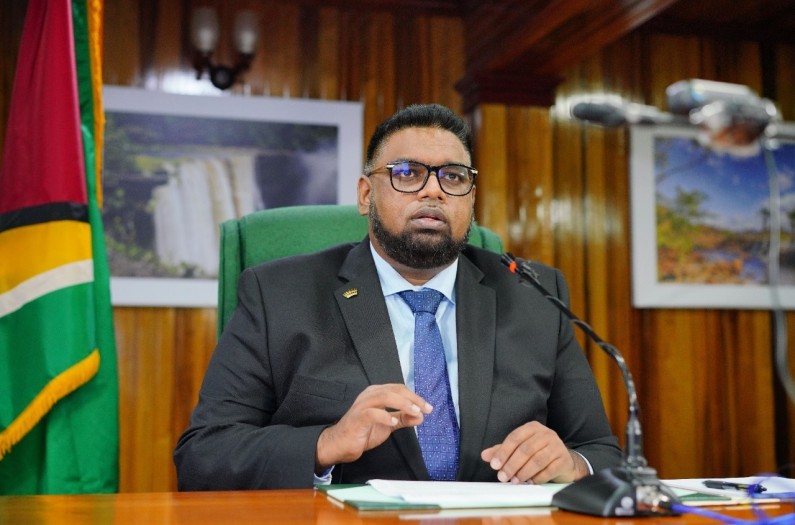 There is a cloud moving over whether local government elections will take place in Guyana next year as required by the Constitution.
The Attorney General was quoted in the Stabroek News as stating that it is appearing unlikely that the timetable will be kept for the local elections because of all the fall out after the general elections and the charges currently facing a number of GECOM officials in the Court.
Today, President Irfaan Ali said he believes GECOM will have to get its house in order and the Commission will have to be fixed completely before there could be talk about hosting local government elections soon.
Speaking to reporters on the sidelines of an event at the Arthur Chung Convention Centre this morning, the President said there are issues facing the Elections Commission and its management and those must be addressed first.
"I am not getting into Local Government Elections now, As a people and the media…what we have to do is to fix what is there first and we have to ensure that we have a system that is working and a system that people trust and a system that is professional and a system that operates in an unbiased manner so that the people of our country can contribute", the President said.
Under the last PPP Civic Government, local government elections were not held for two decades although they are due every two years. It was under the coalition government in 2016 that local government elections returned.
The President said he has received letters from stakeholders who have expressed concern about the state of the Elections Commission and them not wanting to go through a process like the one which existed after the last general elections, where the results came five months after, owing to a recount and several Court cases.
Last week, the APNU+AFC Coalition said the Guyana Elections Commission needs to start preparing itself for house-to-house registration and production of a clean voters list.