One day after President Irfaan Ali and Trinidad and Tobago Prime Minister Dr. Keith Rowley held talks on areas of cooperation between the two CARICOM states, the Georgetown Chamber of Commerce and Industry has registered its opposition to Guyana entering into a Memorandum of Understanding with Trinidad and Tobago to cover areas of cooperation.
The Trinidad and Tobago Prime Minister is in Guyana to attend the Regional Agriculture Investment Forum and Expo which opens on Thursday.
In a statement today, the Chamber of Commerce which boasts of being the oldest business chamber in the Caribbean expressed its disagreement with the Guyana Government's move to enter into an MoU with Trinidad to cover agriculture, energy, and national security cooperation.
The Chamber said its concern is based on the fact that there are still many non-tariff barriers that are being implemented by Trinidad and Tobago against Guyana.
"These NTBs prevent exports from Guyanese businesses and, by extension inhibit the growth of Guyanese enterprises. Accordingly, the Chamber of Commerce, as it did in 2018 with a previous MoU of a similar nature, strongly urges the Government to refrain from signing any MoU with Trinidad and Tobago until these non-tariff barriers are removed", the GCCI stated.
The Chamber said its mandate is to ensure that the concerns of the enterprises that have continuously expressed difficulties as it relates to doing business in and with Trinidad and Tobago are voiced.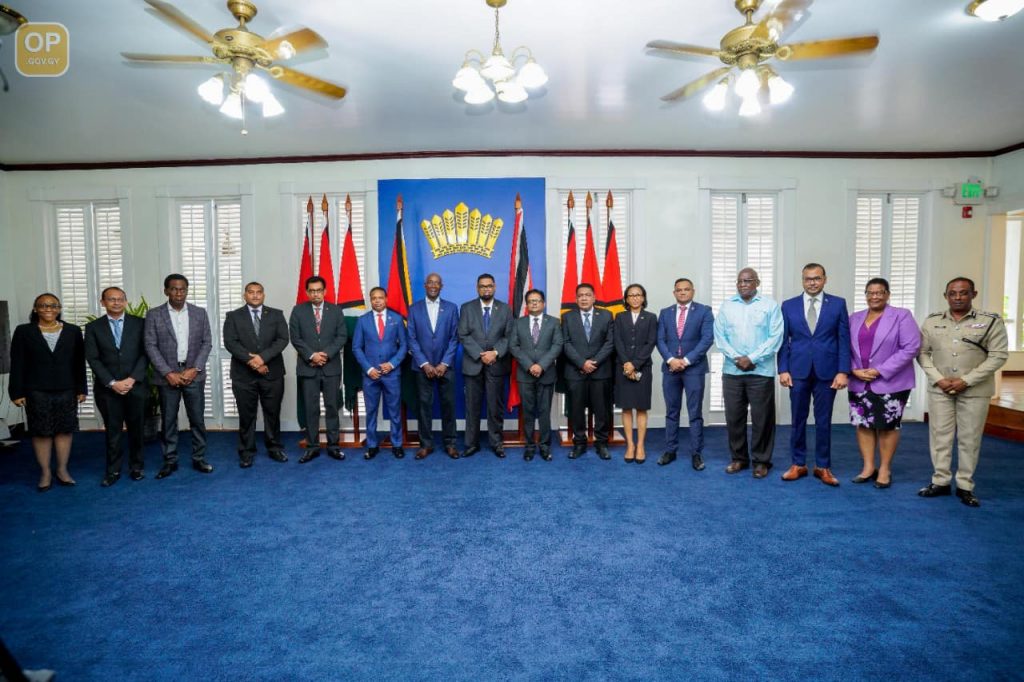 Back in January after a leaked memo of the CARICOM Private Sector Organisation's concerns about Guyana's local content policy was made public, the President of the Georgetown Chamber of Commerce, Timothy Tucker lashed out at the Trinidad and Tobago Government and the private sector in the sister CARICOM state.
In his missive, Mr. Tucker said if the Trinidad Private Sector or Government wants to challenge Guyana's Local Content Legislation, it's time that the Guyana Government exits CARICOM Single Market and Economy, and review the benefits of Caricom.
He also reflected on various instances where Guyanese products were blocked from entering the Trinidadian market or even being shipped through Trinidad.
Since then, CARICOM Leaders have agreed to review the issue of local content policies being developed in CARICOM states and whether those policies are in contravention of provisions in the Caricom Single Market and Economy treaty.