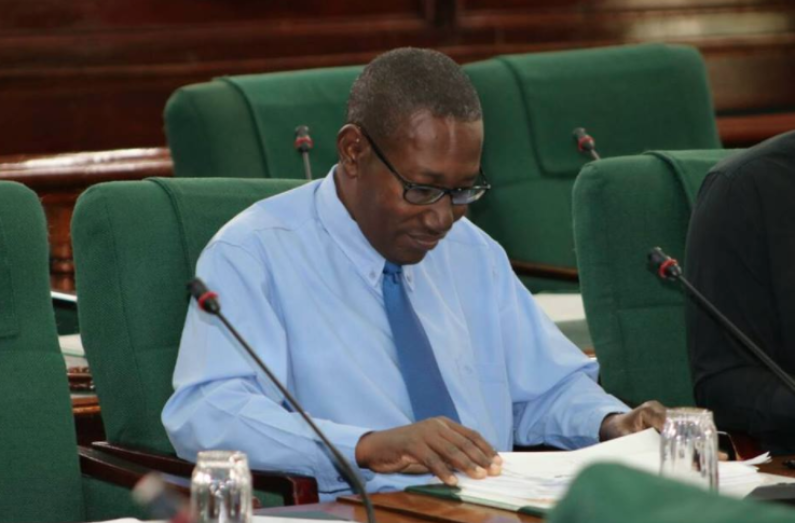 The Board of Directors of the Georgetown Public Corporation (GPHC) has fired the Corporation's acting Chief Executive Officer (CEO), Allan Johnson, following a series of lapses which they claim caused much embarrassment.
A statement from the Board's Chairperson, Kesaundra Alves noted that Johnson's removal from the post takes effect from Friday June 9, 2017. She said the decision was unanimously agreed upon by the Board.
Two weeks ago, Johnson and GPHC's Finance Director, Ronald Charles, were asked to leave the Public Accounts Committee (PAC) meeting after they were unprepared to answer questions posed.
The duo were asked about the non-submission of financial statements for 2015 and 2016, and the non-refund of monies to the Consolidated Fund among other areas. But they could not provide answers.
In a letter to Johnson, the Chairman noted that "the incident before PAC has embarrassed the Board and staff of this Corporation and, to our dismay, has caused the public to question the desire of the Board for transparency and accountability in the handling of the Corporation's money."
Further, the letter states that the Board "had cause to question your judgment on a number of occasions. Moreover, you continue to be absent or request early release from Board and Board Committee meetings… (and) are therefore consistently unavailable to supply the Board with pertinent information or to take instructions from the Board."
The Board said in its letter that it valued Johnson's "time and efforts at GPHC" and wished him "the very best of health and success."
In 2015, the Ministry of Public Health seconded Johnson from the New Amsterdam Hospital to Georgetown Public Hospital Corporation (GPHC) to act as its CEO. Johnson had replaced Michael Khan who was sent on administrative leave to facilitate the completion of an audit of the hospital's procurement processes.
Meanwhile, the Ministry has announced that recently-appointed Deputy CEO, Brigadier (rtd) George Lewis will act as the CEO.