Describing today as a "good day for the Republic of Guyana", President David Granger expressed his confidence in the new Chairman of the Guyana Elections Commission, Justice Claudette Singh.
The President administered the oath of office to Justice Singh this morning at the Ministry of the Presidency.
President Granger noted that Justice Singh has met the criteria for serving as the Chairperson of the Elections Commission.
"I initiated a consensual process with the Leader of the Opposition to identify a Chairman of the Elections Commission in accordance with the provisions of our Constitution, [at Article 161(2)] and its interpretation by the Caribbean Court of Justice. I received from the Leader of the Opposition a list of six names "not unacceptable" to me, on 26th July 2019.  I chose Justice Claudette Singh from that list", President Granger noted.
The Opposition Leader has welcomed Justice Singh's appointment and was present at her swearing-in this morning.
President Granger reminded those gathered that the Elections Commission has serious work to do and should not be seen as a "plaything".
According to Mr. Granger, "Free, fair, credible and timely elections are essential elements of a democratic state. The Elections Commission is not a plaything. Its independence is a condition for engendering confidence and ensuring public trust in the electoral system and for the efficient execution of elections".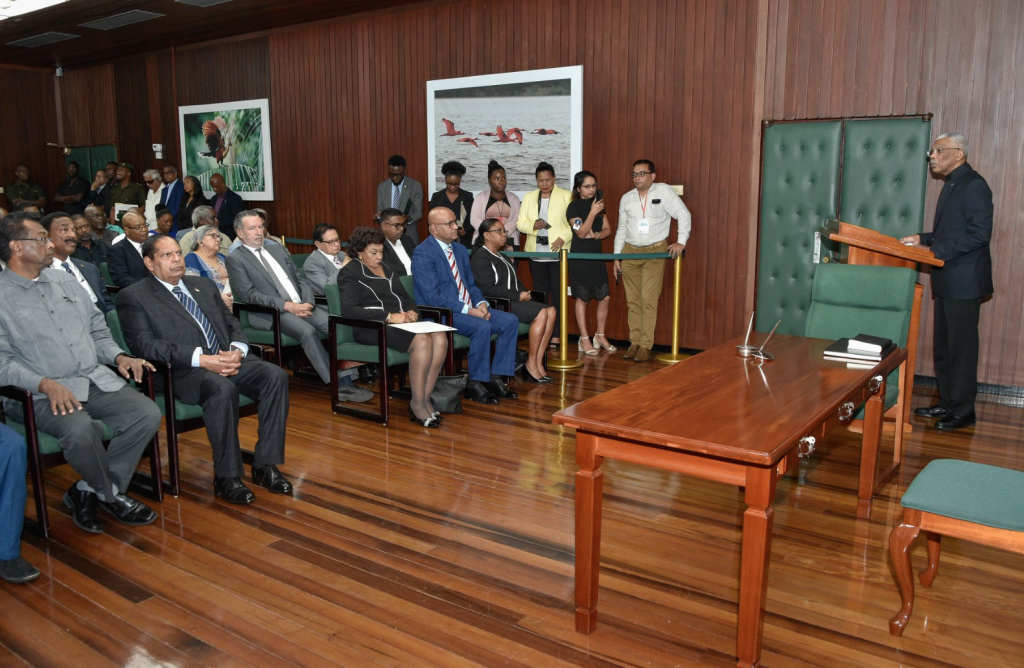 Justice Singh was called to the Bar in London in 1973 and admitted to the Bar in Guyana in 1976. She served as the Deputy Solicitor General and as a Puisne Judge and a Justice of Appeal of Guyana.
President Granger reminded that she also led the way for the Modernisation of the Justice Reform Project during her tenure at the Attorney General's Chambers.  Her most recent job was that of Legal Advisor to the Guyana Police Force.