Local democratic organs are being pushed by Central Government into full autonomy and freedom from external control or influence, but in doing so,  they are being encouraged to desist from looking to the executive to pay their bills.
At the opening of the inaugural National Conference of Local Democratic Organs on Thursday, President David Granger said local governance must have autonomy from central government so as to serve in the best interest of residents.
Addressing representatives from Municipalities and Neighborhood Democratic Councils at the Arthur Chung Conference Center, President Granger urged the local government officials to ensure that their offices are never dominated by or depend exclusively on Central Government.
"The basis is to work with Central Government and not against Central Government," Mr. Granger said.
The Head of State said no longer must local democratic organs look to government for subventions to do their work.
The President was backed up by Communities Minister Ronald Bulkan who noted that the APNU+AFC government was working to reverse the culture of control and dominance and replace it with collaboration.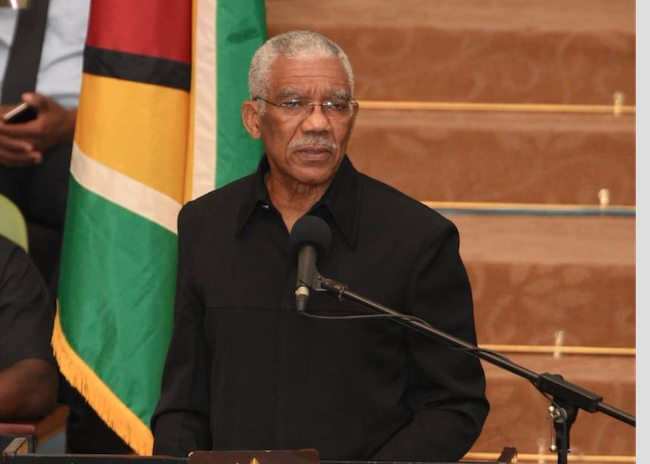 Bulkan said too that Councils must stop looking to Central Government for the resources to do its work at the community level and instead come up with creative ways, within the confines of the law, to generate revenue.
"Is it really autonomy if you ask someone else to pay the bill? Self-financing and autonomy go hand in hand," he added.
Bulkan's remarks were very complimentary of the President's address in which he said "gone are the days of the micro manager, control by central government… under this government local government in Guyana has been catapulted to its rightful position and given the attention it deserves."
Bulkan said the discussions from the Conference will help to decide on the contents of the 2019 budget and beyond to ensure more effective management.