With mounting pressure from the international community and media groups for the Government of Guyana to be fair and transparent in its issuance of radio licenses, the administration does not appear fazed by all the criticism and protests.
In response to recent criticism from the United States on the issue, Cabinet Secretary Dr. Roger Luncheon said the Government does not feel pressured to act.
Referring to the U.S and its position for Guyana to be more transparent on the issuance of radio licenses, Luncheon said "we are good neighbours, very statesman like and we listen but going further than that, you must not take it for granted".
He said Guyana is a sovereign state and will make decisions on its own. "Do you really believe that a sovereign on an issue like this would turn to one of its diplomatic partners to say or to readily say that your contributions have moved me from the east to the west? Those are decisions that we make".
There have been protests over former President Bharrat Jagdeo's decision to grant radio licenses in a manner that many do not believe was transparent. Independent Broadcasters and media owners who had made applications over a decade ago were sidelined in the process.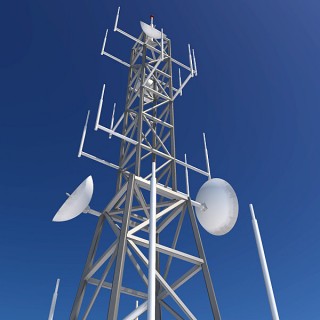 The United States has issued a call for Guyana to be transparent and fair in the distribution of the radio licenses. Last Thursday, U.S Ambassador to Guyana, Brent Hardt challenged the Guyana National Broadcasting Authority to be transparent and fair. The U.S Diplomat said "It is now time for the Authority to do its work — to promptly review and approve qualified applicants, including many long-established media houses whose applications in various forms have been pending since the late 1990′s."
Questioned today about the refusal to issue radio licenses to a media house like Kaieteur News that is an established company, Dr Luncheon said "Kaieteur News never had a radio license and so they could jump high and low, all they could claim is that we are denied getting a radio license and I am certain in every jurisdiction in the world where radio license are given whether by sale, by gift, by friend, there will be always be some who don't get. There will always be Kaieteur News' sitting around in the country."
The Cabinet secretary added that if the door is being opened to a principled complaint by those who are disappointed because they were not granted licenses then "bannas we gon be complaining whole year because I know the Kaieteur News' of this world will continue to be denied".
The owner of Kaieteur News has been leading protests over the issue and has moved to the courts along with veteran broadcaster Enrico Woolford to get redress on what they see as an unfair and vindictive move by the Government.