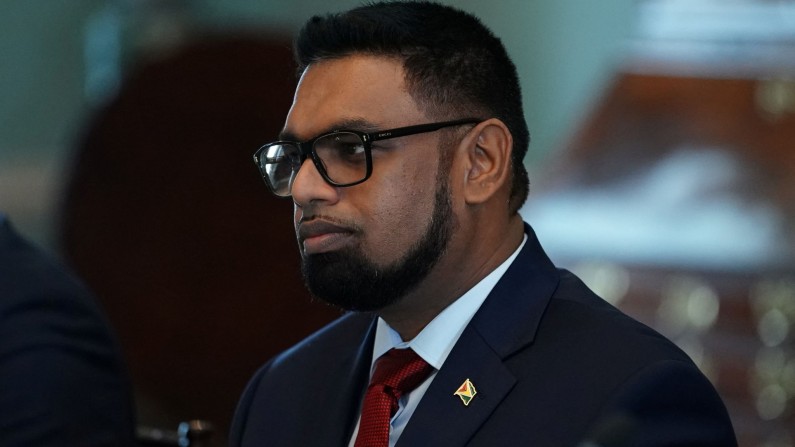 The Government of Guyana is satisfied with the response it has received for the recent public auction of 14 oil blocks, according to President Irfaan Ali.
The Government has received bids for eight of the 14 oil blocks that were up for public auction.
Groups formed by Exxon Mobil and TotalEnergies,Exxon, Hess Corp and China's CNOOC as well as Total Energies, Qatar Energy and Malaysia's Petronas are among the bidders.
One local group, Sispro, submitted an interest.
President Ali, who is currently on a 3-day visit to Washington, was asked at a forum whether the Government is satisfied with the response to the auction.
He said the government went out to the public auction at a time when major economies in the world are refusing to finance oil producers.
He explained that the Government went to a market where capital and raising capital were an issue.
"We went to this market with 14 blocks and we got response for eight blocks. We are very happy and that is significant, and that cannot be minimize in any way, shape or form, because there are many countries that went out and got no attractions," the President said.
In addition, the President said countries such as India, Quatar and the Dominican Republic have expressed their intention to have a government to government relationship in relation to the oil blocks. He said those proposals would still be considered.
"But what we said is that first of all we must put all the blocks out there and have a public process—open, transparent, public process and that is what we are proud of. That we are able, as a new comer in this business to demonstrate great transparency and openness in putting out the blocks for public auction," the President said.
Guyana has already released its revised fiscal terms for any new agreement signed with oil companies looking to explore oil offshore. 
It will feature a 10% royalty rate and the 75% cost recovery ceiling has been lowered to 65%.
The sharing of profits after cost recovery will remain 50/50 between the government and the contractor, while a Corporate tax of 10% has been introduced.