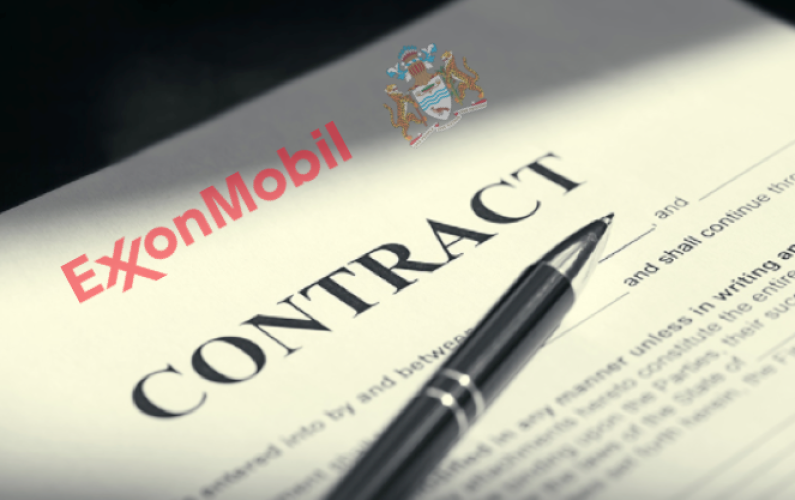 Weeks after US oil giant – Exxon Mobil – went public and announced that it is prepared to make its contract with the Government of Guyana public, the administration has also announced that the contract will be released to the public.
Despite calls from sections of society for greater transparency regarding the agreement, the Government had maintained that it was not prepared to make the contract public, citing security and other implications.
But while refusing to say that the Government has now bowed to public pressure, State Minister Joseph Harmon said on Thursday that administration has taken note of the need expressed by the population for greater information.
Minister Harmon noted that after a full discussion at Cabinet, the decision to release the contract was taken. However, he said the concerns expressed by the Government in the past including implications for the border controversy with Venezuela will be addressed.
"We listen to the people and we are not deaf to the concerns expressed by various sections of the society, Harmon said.
Exxon Mobil had said that while it was prepared to release the contract it needed to adhere to the Government's request for it to be kept confidential.
Exxon Mobil will commence the production of oil in the Liza field in 2020 and Guyana stands to benefit financially from the massive revenue inflows that have been projected.
It was also told that the government will be receiving 2% royalty on gross earnings and 50% profit but only based on a calculation whereby Exxon Mobil gets to recoup its investment which currently stands around US$2B.
In May 2015, ExxonMobil announced an oil and gas discovery in Guyana – the first significant discovery for the country with two other major discoveries in the last year.  (Kurt Campbell)