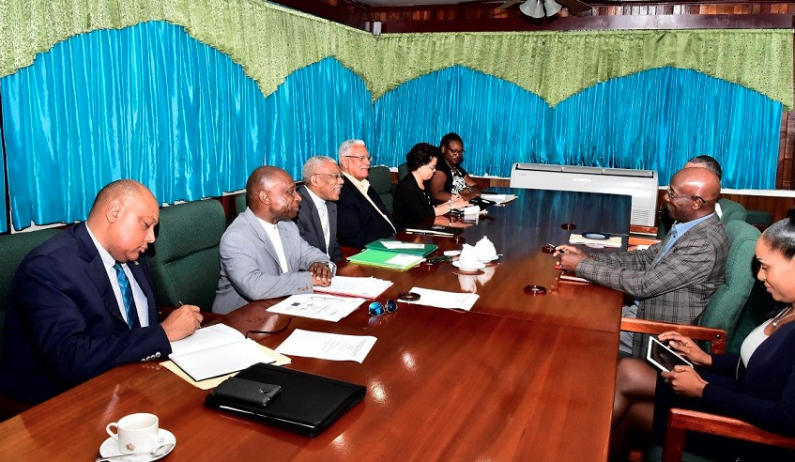 Guyana and the Twin-island Republic of Trinidad and Tobago are moving to renew and enforce a dormant framework agreement which will allow for, among other things, bilateral cooperation in trade investment and petroleum extraction.
The 1999 agreement which had been renewed over the years was never enacted.
However, President David Granger and Trinidad's Prime Minister Dr. Keith Rowley have agreed to not only renew the agreement but put measures in place to ensure that it is enforced.
The decades-old agreement, signed in Port of Spain, is renewable every 10 years.
During the 38th Heads of Government meeting in February of this year, Guyana's President and Trinidad's Prime Minister agreed to give effect to the agreement.
State Minister Joseph Harmon told reporters on Thursday that the agreement provides for bilateral cooperation in trade investment, agriculture, petroleum extraction, and fisheries.
A Commission will be established which will include the Foreign Ministers from both countries that will oversee the implementation of the agreement over the next 10 years.
Guyana has existing framework agreements with several other sister CARICOM States.