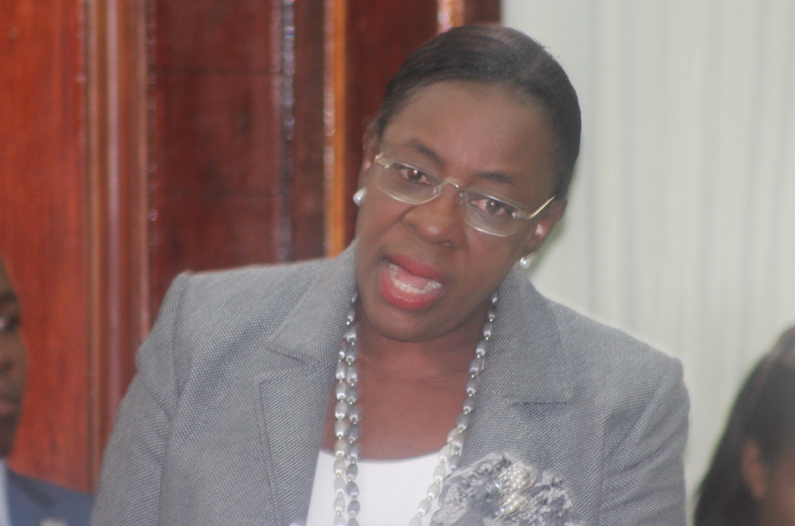 "The slush fund days are over", declared Ministry with responsibility for Youth Sport and Culture Nicolette Henry as she rose on Tuesday to make her contribution to the 2016 budget debates in the National Assembly.
Henry told the House that money will no longer be allocated for youth and sport in a flippant manner, while hitting at the previous People's Progressive Party government.
During the PPP rule, allegations of corruption in the Ministry of Culture, Youth and Sport were both frequently leveled against and frequently denied by the then government.
Henry said there will be no more "piecemeal approach" with regards to culture, youth and sport under the coalition government as she added clarity to the government's youth and sport policy.
She promised the development of a Special Youth Investment Fund through which young entrepreneurs can access loans and she said the government has a clear vision for the youth of Guyana which includes improving their involvement at the decision-making levels.
The Minister told the National Assembly that the government is interested in building a country where young people are happy and educated. "We have listened attentively to our youths considered their request," the Minister said as she lamented the establishment of a permanent structure to assist young entrepreneurs.
"Young people have not realized their potential in Guyana over the last two decades. There was no useful plan for youth development and this government is focused on rectifying the situation," she added, as she boasted of the completion of the national youth policy.
Speaking on the issue of culture, Henry also promised the formulation of a National Culture Policy which she said will seek to promote Guyanese tapestry. "Budget 2016 was skillfully crafted to finance programs in culture through consultation with experts and stakeholders," she added.
The national cultural policy will focus on cultural development, cultural heritage and the development of the creative industry, the Minister added. She said greater efforts will be adopted to promote cultural diversity in a year when Guyanese celebrate 50 years of Independence.