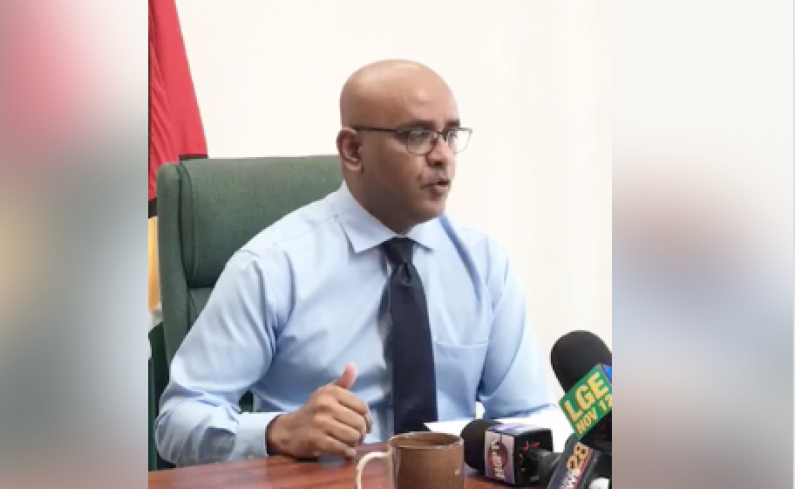 Leader of the Opposition, Bharrat Jagdeo, has brushed aside the Government's hosting of a National Youth Conference as nothing more than "an election gimmick" in the run up to Local Government Elections.
The National Youth Conference is currently being hosted at the Arthur Chung Convention Centre and has brought together Youth Leaders and Youth Groups from across the country.
At his weekly press conference today, Mr. Jagdeo said the Government is not serious about tackling the issues facing young people, since according to him, they are at many times used as convenient props.
"What about your promises to young people? Should you not start with that? You have everything that you stood for or said you will do for young people in the pre-election period, you have not done. You have not done free education that you promised and you've made it harder for them to go to the University of Guyana by increasing the fees and you are going after people who have defaulted on their student loans, which we did not do", Jagdeo said.
He said the APNU+AFC coalition had also promised more jobs to the young people of Guyana, but over 30,000 jobs have been lost since the coalition took office, pointing to the sugar industry lay offs.
"This is all gimmickry again", he said, as he noted that the Government is clearly underestimating the young people in the country. According to Mr. Jagdeo, there is no attempt by the government to address the many problems facing young people, including the issue of jobs.
He said the Government appears "elitist" and away from all that is taking place on the ground with the nation's youth.
At the opening of the National Youth Conference earlier this week, Minister with responsibility for youth, Dr. George Norton said the government is doing things that are in the best interest of youths, adding that the administration will continue "to invest in the youths of this country because we know that for a fact, you are the key to Guyana's increased prosperity and your value can never be overstated".