The suspension of Opposition Parliamentarian, Bishop Juan Edghill continues, but the National Assembly pushed ahead today with a motion he tabled five months ago, urging a debate on the Georgetown Prison fire and jailbreak.
Opposition Chief Whip Gail Teixeira opened the debate in Edghill's absence and opined that the events at the prison in March 2016 and July 2017 are a reflection of Minister of Public Security, Khemraj Ramjattan's inability to manage crime and security in Guyana.
The People's Progressive Party wants the government to convene a second Commission of Inquiry to investigate the circumstances of the July fire and jailbreak.
Seventeen prisoners died during an unrest in March 2016 and one Prison Officer lost his life and several others were injured when prisoners set fire to the jail during an escape in July 2017.
Teixeira said after the second unrest at the prison, Ramjattan should have resigned as she likened it to the murder of three Lindeners back in 2012 during protests in the mining town and subsequent calls for then Minister Clement Rohee to be fired.
Rohee was not fired and did not resign.
The Chief Whip blasted the Government for not using money at its disposal to fix the problems at the Camp Street Prison, even after it had in its possession recommendations from a Commission of Inquiry.
She argued that the prison lacked leadership from the political directorate and could do little to avoid the fire and break out of July 2017.
"It was unavoidable and could have been better managed," she told the House, while accusing the government of sitting on its laurels.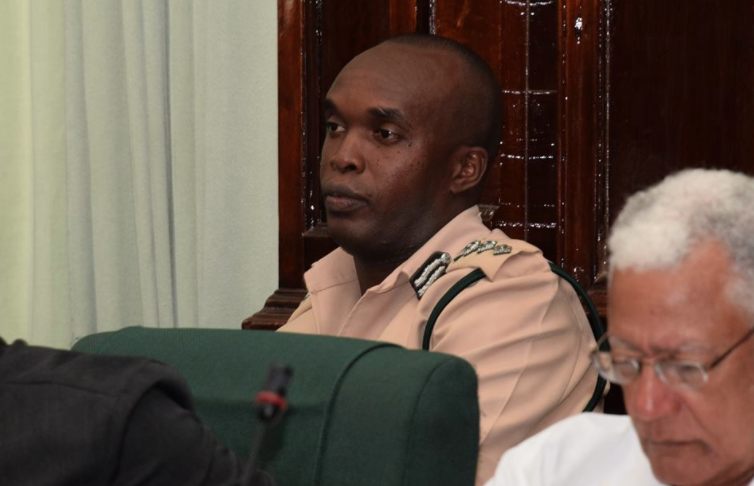 Referencing complaints of overcrowding and poor treatment of inmates, Teixeira said if she was one of the prisoners in Camp Street, she would have personally put some pepper on Minister Ramjattan for his mismanagement of a situation that could have been handled better.
The complaints about overcrowding and bad treatment of prisoners have been made for decades.
Director of Prisons, Gladwin Samuels was present in the Chamber for the debate as Teixeira also criticised the response of the security forces on both occasions.
She called on the government to produce a serious plan to fix the security problem in the prison.
"It is time for all of you to go… if you fail to address these issues in the prison 2020 might come sooner than later."
The debate on the Motion is expected to be extensive and go late into Wednesday night with 10 Opposition members and six Government Members listed to speak. At the 4:00 pm break, only two Opposition MPs had made their contributions. (Kurt Campbell)