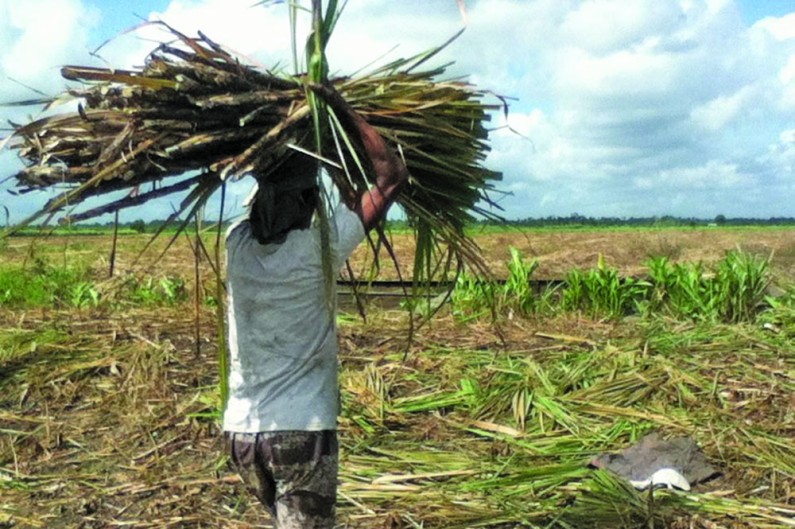 Given the demand by sugar workers for an increase in their wages and salaries, Finance Minister Winston Jordan said that matter must be handled by the Board of the Guyana Sugar Corporation (GuySuCo).
He told the media on Wednesday that the sugar workers come under a Corporation that has an active board and as such, that matter could only be handled by that board.
"It might be a state corporation but it doesn't mean anything. It has to be commercially run and profitably engaged," he said in response to arguments that GuySuCo is a 'creature of the Administration.'
But the union representing the sugar workers, the Guyana Agricultural and General Workers Union (GAWU), feels that the Government is now using the board to justify why increases were not given.
In a recent letter to the media, General Secretary of GAWU Seepaul Narine said while the government's excuse is that the Board of GuySuCo has to deal with the matter, other State boards "must swallow hook, line, and sinker" what the government is giving and can't determine their own increases though they can afford more.
Moreover, Narine said GAWU does not believe that the Government if it is really concerned about the plight of sugar workers who are their employees, would not engage the Board and other GuySuCo officials in finding a way to provide the workers with a pay rise.
"The apparent fact that this hasn't been done only confirms further that the Government really doesn't care about sugar workers and their valid and varied troubles," Narine stated.
The workers are contending that it is far too long that they have been without any a rise in pay, while the cost-of-living has risen significantly within the last few years. According to many of the workers, over the past four years, they have been earning less while prices in the market continue to rise.
Several major protests have been held across the country, particularly within the sugar belt.