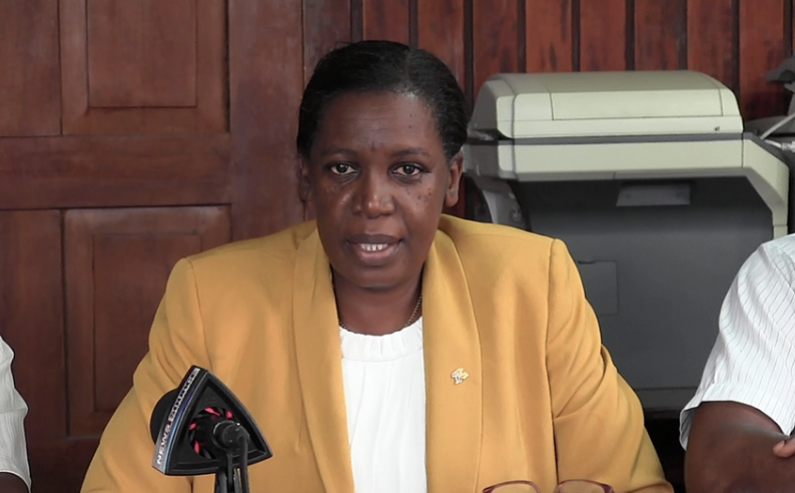 The Guyana Public Service Union is threatening legal action against the management of the Guyana Geology and Mines Commission over its failure to lay over deducted union dues from its employees.
The GPSU said it has not received any dues for its more than 300 members for some nine months and intends to go ahead with legal action within the next two weeks.
The concerns over the non-payment of dues were raised by GPSU's Vice President Dawn Gardener and comes amid reports with worker dissatisfaction over poor representation by the union on critical health and safety matters.
Gardener, during a press conference at the union's headquarters, denied that the union has shied away from its responsibility to represent the more than 300 workers at the GGMC.
She said GGMC's management continues to make deductions from the workers' salaries but have withheld those monies from the union since last August.
According to the union official, several letters were written tot he Commission, the Management Board and the Ministry but the union has not received any response.
That move has prompted the move to the Courts by the Union even as it insists that workers will continue to enjoy the representation of the Union until the matter is resolved.
Gardener denied that members have resigned and concluded that the Board, Commission, and Ministry seems to be in collusion in this matter.
"We still have the support of our members, they are very disturbed that it [their dues] is not being paid over the GPSU after it is deducted," she said.
The GPSU Vice President said a large number of its members wrote the management of the Commission, asking that they deducted dues to be paid over to the GPSU.
Gardener could not say definitively how many members the union has at GGMC or the number of dues outstanding but she insisted that the union has not received a single resignation.
"Their dues were deducted from their salaries premised on the authorization they submitted to the GPSU which instructed the management to take the deductions in keeping with rules of the Union and to pay over tot he union such amounts."
There are reports that another union, the Civil Servants and General Workers Union, has laid claim to now be representing the workers but the GPSU has rejected this as not legitimate.
The GPSU says it is ready to engage its members and the management of the GGMC on the matter and other instances of worker dissatisfaction.