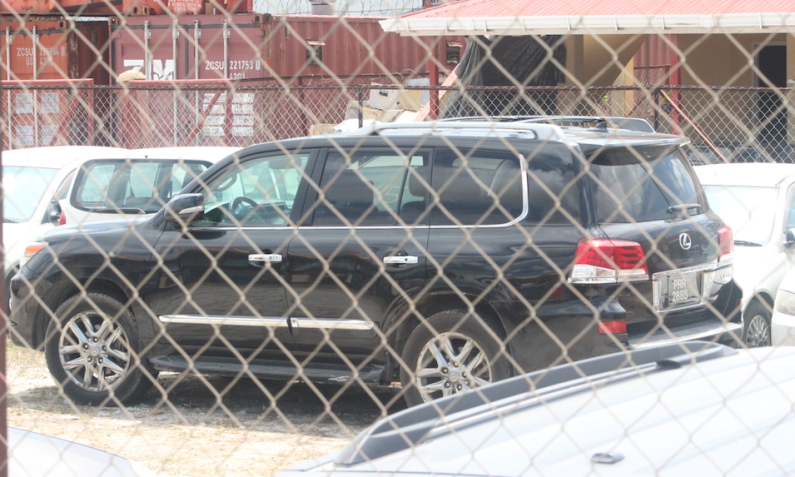 The Guyana Revenue Authority on Tuesday midday seized two luxury vehicles belonging to the Chinese contracting and logging company, Bai-Shan-Lin, over millions of dollars in owed taxes.
The Lexus SUV bearing license plate number PRR 2888 and a Nissan mini-van with license plate number PRR-3888 were taken to the GRA storage bond at Eccles following the seizure.
The move by the GRA comes just days after it was reported that an earlier attempt to seize the vehicles recently was halted by a Government Minister. The Minister reportedly issued a "back-off" order although he does hold the portfolio that covers the revenue collecting agency.
News Source understands that GRA has been trying to get the Bai Shan Lin company to pay import taxes on the vehicles for over three years.
During the PPP Civic administration, Customs Enforcement Officer had seized the SUV after it was spotted with license plates bearing numbers that had not been issued. An investigation was carried out and it was then discovered that the vehicle had been brought into the country and no taxes had been paid on it.  The luxury vehicle came fully loaded and new. Based on the vehicle type and model, it was determined that Bai Shan Lin owed over $60 Million in taxes on the SUV alone.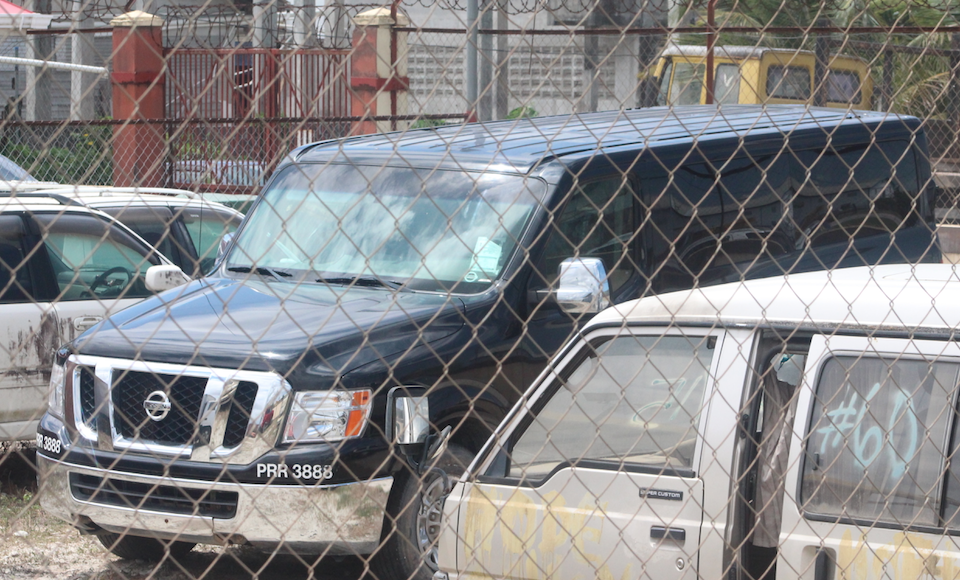 Additionally, the GRA wanted to file charges against the company for having a vehicle with false license plates, since the revenue agency had no evidence of the vehicle ever being registered and the license plate number that it carried had not been issued.
But just as GRA was moving to institute charges and claim its revenue back then, a senior Minister of the PPP Civic government and another government official instructed that the vehicle be released and the investigation closed.
The GRA, which was headed by Khurshid Sattaur at the time, followed the instructions.
Following the elections last year and the changes in management at the GRA, a number of old cases were reopened and the Bai-Shan-Lin one with the luxury vehicles was among the top cases.
News Source understands that the GRA also intends to look at a number of other vehicles and other assets that were imported by Bai-Shan-Lin over the years.
The company reportedly dodged hundreds of millions of dollars in taxes, thanks to its chummy relations with the former PPP Civic government.
Investigations are ongoing.