Presidential Candidate of the APNU+AFC coalition, David Granger, at his last official press briefing before Guyanese head to the polls on Monday, pitched his party for the win.
Granger said he is convinced that the coalition will pull in between 58% and 60% of the votes that will be cast.
He noted that at the last elections in 2011, the two parties separately pulled in a total of 51% of the votes and he believes that with the momentum and the level of its campaigns over the past few months, it will be easy to surpass that figure.
Over 500,000 persons are on the final voters list and Granger believes that there will be a high voter turn out which will benefit the coalition.
Mr. Granger declared that he has the qualities that would make him a better President than the incumbent Donald Ramotar, who is seeking re-election.
He said he has been, and is more willing to speak to and engage the ordinary man while the President has been dodging from them.
Asked directly what makes him a better candidate than Mr. Ramotar said his willingness to partake in debates was one qualities that sets him apart.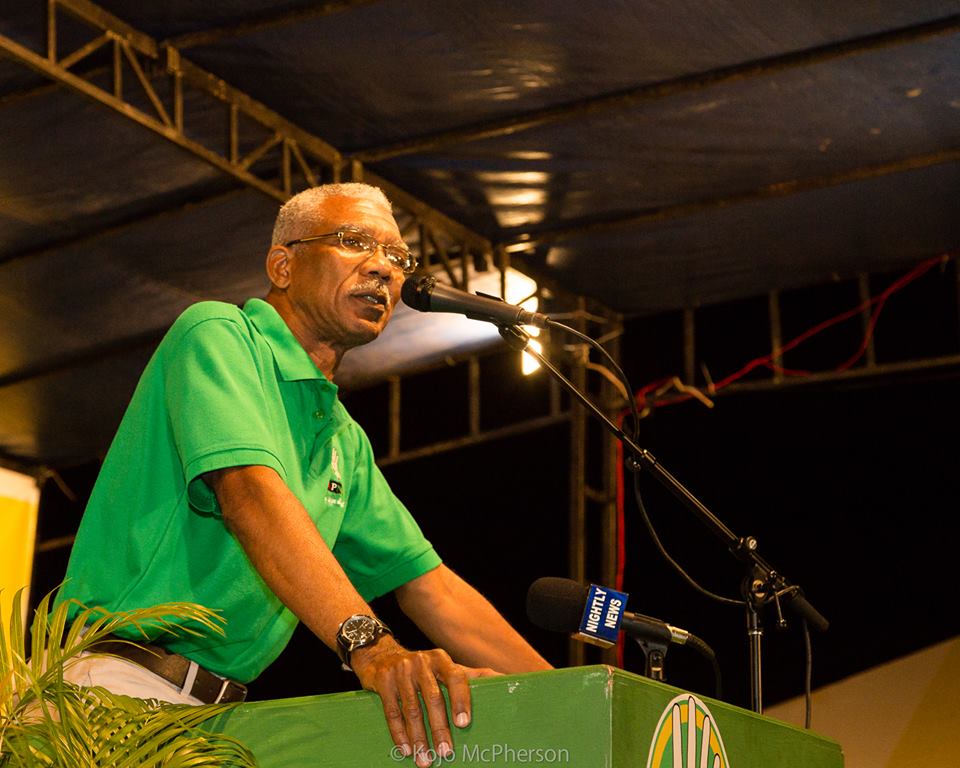 He recalled a public forum organized by the University of Guyana Student Society and another by the Guyana National Youth Council, both of which he attended while Ramotar and his campaign team stayed way.
"My first characteristic is my willingness to engage with constituents and I have religiously practiced that," Granger said.
He added that it was not only his strength and character that will deliver a victory for the coalition but also the strength and character of members of his team.
According to the Presidential Candidate, his team is best suited to be the next government.
Granger, who served in the Guyana Defence Force for several years and retired as a Brigadier touched on the issue of security which he said is a major issue that the ruling Party has failed to solve.
He assured that he has what it takes to make Guyana safe. "I will make this country safe", he contended.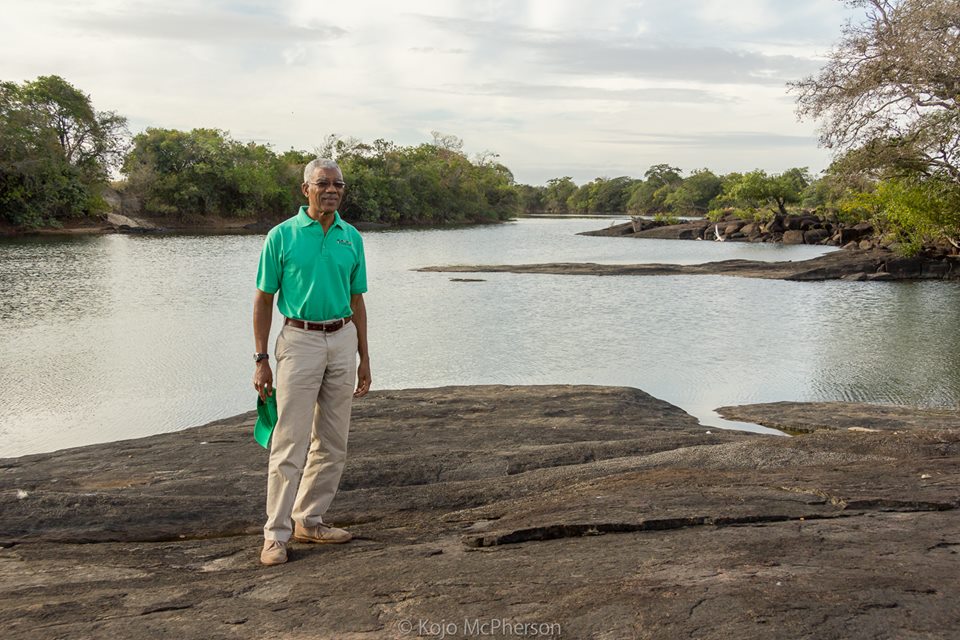 He said too that he intends to place a lot of emphasis on education and explained that without reform it will be difficult to deal with the problems of development and poverty.
He noted that his team has a clear vision to address the issues of concern to Guyanese and to server every Guyanese.
He surmised that the coalition has a good appreciation of what women and young people want and given a chance to it will be able to address the issues at hand.
Granger reminded of President Ramotar's prorogation of parliament on 10th November 2014 which he believes "enraged the nation and alarmed the international community.
"His proclamation effectively paralyzed the parliamentary process and smothered the voices of the people's legitimate representatives in the National Assembly – an affront to the Guyanese electorate who, in November 2011, voted for APNU and AFC to have the majority of seats in the National Assembly. He had earlier displayed gross disrespect for the National Assembly by refusing to assent to several bills which the Assembly had approved."
He said too that Ramotar's three year presidency has been plagued by a wave of angry public protests. "These occurred on the coastland – from paddy farmers, public servants, university lecturers, human rights activists and other groups. There were also protests in hinterland communities – from the Indigenous people living there and in Bartica, Mabaruma, Mahdia, Lethem and Port Kaituma.
" The result of this is that the PPP is now facing a 'tsunami' of troubles which grows more threatening by the day, Granger concluded.
Granger said long before elections he has been traveling to every region of Guyana to meet with Guyanese. He said the time is now for Guyanese to begin enjoying a good life with better security and education.
That good life, he noted, cannot take place under the PPP Civic, which he noted tops the list with the most cases of corrupt practices in the Caribbean.