Leader of the Opposition, retired Brigadier David Granger, has written to the Secretary General of the Caribbean Community (CARICOM) requesting that  the current political situation in Guyana is brought to the attention of the CARICOM Heads of Government.
In his letter, dated November 20, 2014, Mr. Granger urged that CARICOM convenes an emergency meeting to consider "a collective approach to the governance crisis in Guyana".
It has been over two weeks since President Donald Ramotar issued a Presidential Proclamation to Prorogue the Parliament of Guyana. That move by the President brought an end to all current parliamentary matters and also ended the current session of the National Assembly.
The President has been criticised widely for the move. He admitted that he made the decision to prevent the passage of a no confidence motion against his government. With the combined opposition parties holding the majority in Guyana's National Assembly, President Ramotar was convinced that the no confidence motion would have been successful and that would have forced him to call national elections within 90 days.
Mr. Granger told the CARICOM Secretary General in his letter that the actions of the President has smothered the voices if the legitimate representatives of the people in the National Assembly. He said Ramotar's prorogation is a "crude assault" on Guyana's parliamentary democracy and "an abuse of the Constitution of the Cooperative Republic of Guyana".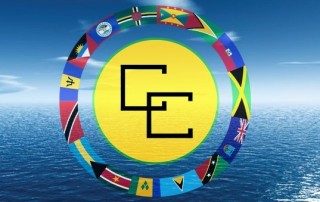 Granger said his Partnership will not tolerate the "PPPC administration's disregard for the integrity and independence of the National Assembly".
CARICOM has been publicly silent on the issue in Guyana although its headquarters is based in the country. The Opposition Leader said the CARICOM Secretary General has already informed him that the CARICOM Heads of Government have been made aware and updated on the issue. Granger said it is now up to CARICOM to act.
The Organisation of American States and the British Government have made known their concerns about the President's decision to prorogue the Parliament. Both the OAS and the British have urged a speedy return to parliamentary democracy in Guyana.
Several local and international groups have also voiced concerns.
President Donald Ramotar has indicated that he wishes to sit with the Opposition and discuss several issues related to the parliament and issues of national interest. Granger has turned down the invitation for any talks and has said that there will be no engagement with the President and his government until the suspension of Parliament is lifted.
Filed: 28th November 2014