In a surprise vote recently at the United Nations, Guyana voted for a halt of funding for the United Nations Sexual Orientation and Gender Identity expert.
The majority of nations voted for the funding to continue, defeating the resolution.
 But Guyana has found itself as the only CARICOM nation that voted for funding to end.
According to the United Nations, the Independent Expert on protection against violence and discrimination based on sexual orientation and gender identity is appointed by the UN Human Rights Council.
The mandate holder would deal with the assessment of the implementation of existing international human rights instruments with regard to ways to overcome violence and discrimination against persons on the basis of their sexual orientation or gender identity, and to identify and address the root causes of violence and discrimination.
At a press conference on Thursday, Foreign Minister Carl Greenidge, sought to defend the vote by Guyana.  He said one should not believe that the recent vote is an indication of Guyana's future at the UN on the same issue.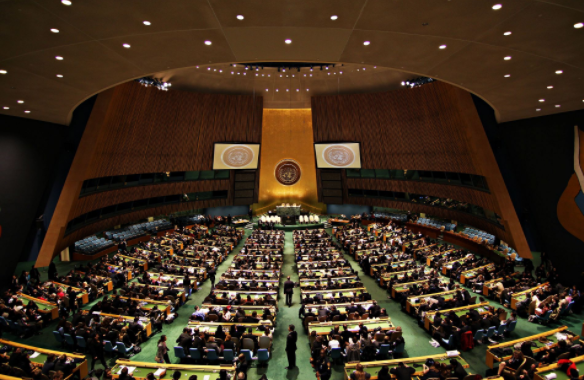 "There are a number of instances, in which during the course of November and December, the Ambassador drew to our attention a number of issues.  We are aware of them and we follow them and we have not had cause to call in the Ambassador in relation to any issues including this one", he said.
He added that "It was felt by ourselves and some others, that the issue could have been dealt with and should have been dealt with differently. But Don't take it as an indication as a hostility or a position to this situation of this group in particular.
Guyana, like many other CARICOM nations, has seen many cases of discrimination against persons because of their sexual orientation.  Guyana still has laws that treat cross dressing and same sex relationships as offences.