Foreign Affairs Minister Carl Greenidge has expressed disappointment with the "high cost" attached to sending remittances to Guyana, particularly from North American destinations.
The Minister criticized the high transmission fees during an inter-agency training workshop on mobilizing financial resources generated through migration on Wednesday.
Grennidge said as stakeholders engage in the national discussion, the opportunity to examine the the cost for sending remittances and the potential for a reduction should not be missed.
The Minister pointed out that 5.8% of monies coming from the United States to Guyana are lost to the money transfer system while 10.7% of monies coming from Canada does not reach the low income beneficiaries here.
He said these rates were "unacceptably high" and announced plans by the government to seek a reduction.
"Let us use this opportunity to find ways to ensure that the cost of sending remittances to Guyana are reduced," he charged.
The Minister said while there are many negatives associated with migration, especially at a time when Guyana is featured at the top of the list of countries that export migrants, one advantage is the channeling of resources back to Guyana.
He explained that remittances have served as a source of investing and providing funds to low income families while at the same time boosting the macro economic performance of Guyana.
In 2014, a World Bank report noted that inflows into Guyana was US$332 million, representing 11% of the country's Gross Domestic Product (GDP) at the time.
Greenidge said the impact remittances has on investment, savings and the labour market was significant.
The push is to ensure that the flow of such finances are maintained and done in an environment that is safe, transparent and affordable.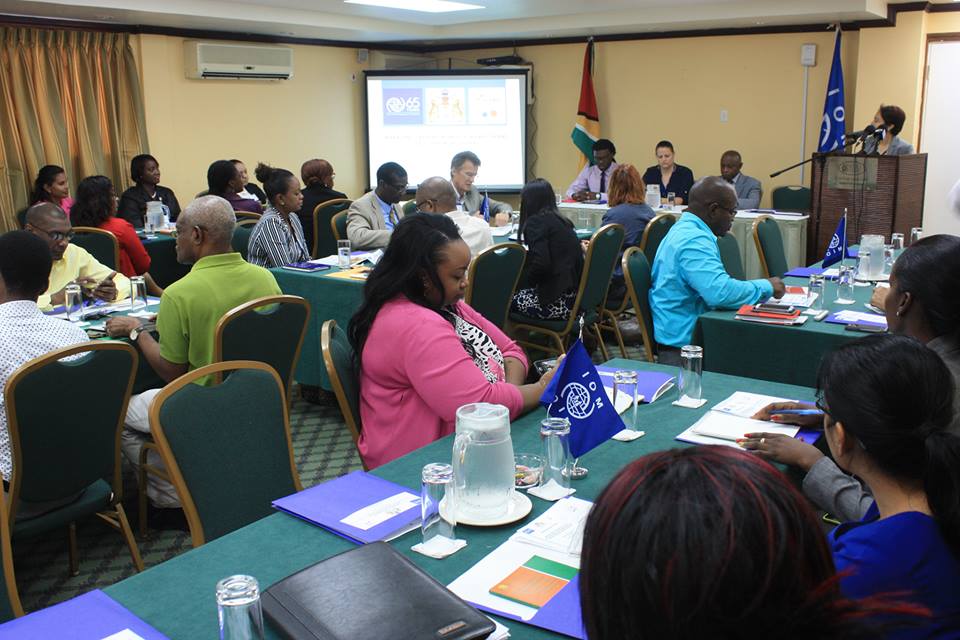 The workshop is being hosted by the Foreign Affairs Ministry and the International Organisation for Migration (IOM) and is being coordinated by the Effective and Sustainable Diaspora Engagement for Development in the Caribbean Project and the ACP-EU Migration Action.
Programme Officer Jermaine Grant explained that Guyana was not only being offered technical support on issues of migration but also on visas.
He said the importance of migration and its association with remittances cannot be overemphasized.
Grant pointed out that among the sectors that benefit significantly are housing, health and education as citizens in the diaspora seek to build homes, access healthcare and educate themselves and relatives.
As a consequence, attention is now being placed on derisking, the posture of banks and the associated money laundering and financing of terrorism threats.
The workshop lasts for two days.