-by Kurt Campbell-
Guyana does not anticipate that any of its economic agreements with the United Kingdom or the European Union will be affected by the decision of the UK to withdraw from the EU.
Citizens of the United Kingdom voted in a referendum on Thursday to leave the EU by a 52% to 48%  margin.
The move has raised eyebrows globally and the British Pound is already trading against the U.S Dollar at its lowest in thirty years.
But Guyana's Ministry of Foreign Affairs does not believe the development could have any immediate impact on its relationship with the United Kingdom or the European Union.
Guyana's Vice President and Foreign Affairs Minister, Carl Greenidge, told the local media on Friday that he personally did not believe that any of the various agreements Guyana has with the UK will be affected by the "Brexit" decision. "Britain's commitment to Guyana will depend on the government of Britain and their economic standing," he said.
Britain's Prime Minister David Cameron, who has since announced his resignation, had recently announced the development of a Caribbean Fund where the UK will invest £360 million into regional economies. Guyana is set to benefit from £53 million.
When asked about the effect of Britain's exit from the EU on this commitment, Greenidge insisted that it was hard to tell at this stage. "Depending on how Britain exits, if they exit at all, will decide the way forward with ACP and EU relationship," he added.
He cautioned that he was not in a position to determine a definitive outcome.
"This is a very very complex area… between Britain and the EU they don't even know what will happen, there are all sorts of ideas… It is a complicated area and I will not be so bold to say I understand all the complications," he added.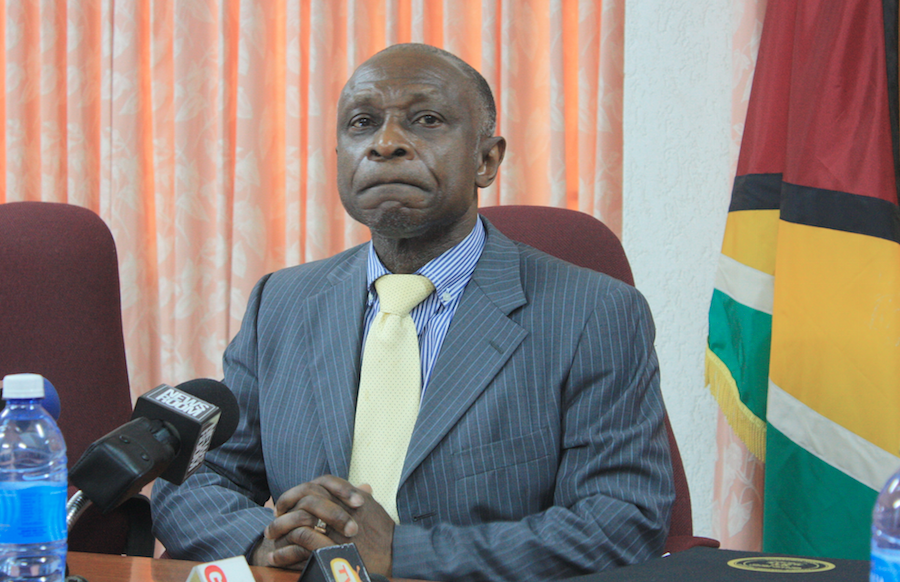 The Foreign Minister does not believe that Britain's exit will affect the legal agreement the EU has with countries. The EU is an economic and political partnership involving 28 European countries.
It began after World War Two to foster economic co-operation, with the idea that countries which trade together are more likely to avoid going to war with each other.
It has since grown to become a "single market" allowing goods and people to move around, basically as if the member states were one country.
Meanwhile, in a statement earlier today, the European Union noted that "in a free and democratic process, the British people have expressed their wish to leave the European Union. We regret this decision but respect it."
The release added that "this is an unprecedented situation but we are united in our response. We will stand strong and uphold the EU's core values of promoting peace and the well-being of its peoples. The Union of 27 Member States will continue. The Union is the framework of our common political future. We are bound together by history, geography and common interests and will develop our cooperation on this basis. Together we will address our common challenges to generate growth, increase prosperity and ensure a safe and secure environment for our citizens. The institutions will play their full role in this endeavour."