The Ministry of Health in Guyana has been facilitating the vaccination of staffers attached to Caribbean Airlines from Trinidad and Tobago, especially members of the airline's flight crew.
Minister of Health Dr. Frank Anthony today confirmed that the airline recently requested some assistance in getting staff members vaccinated.
Trinidad and Tobago has been facing vaccination woes of its own with mostly the elderly persons being given preference.
"We did receive a letter from the airline to ask us whether or not we can assist with vaccination of their staff and we agreed. We have been working so when staff come in to one of our vaccination sites, we provide the vaccine for them", Dr. Anthony said.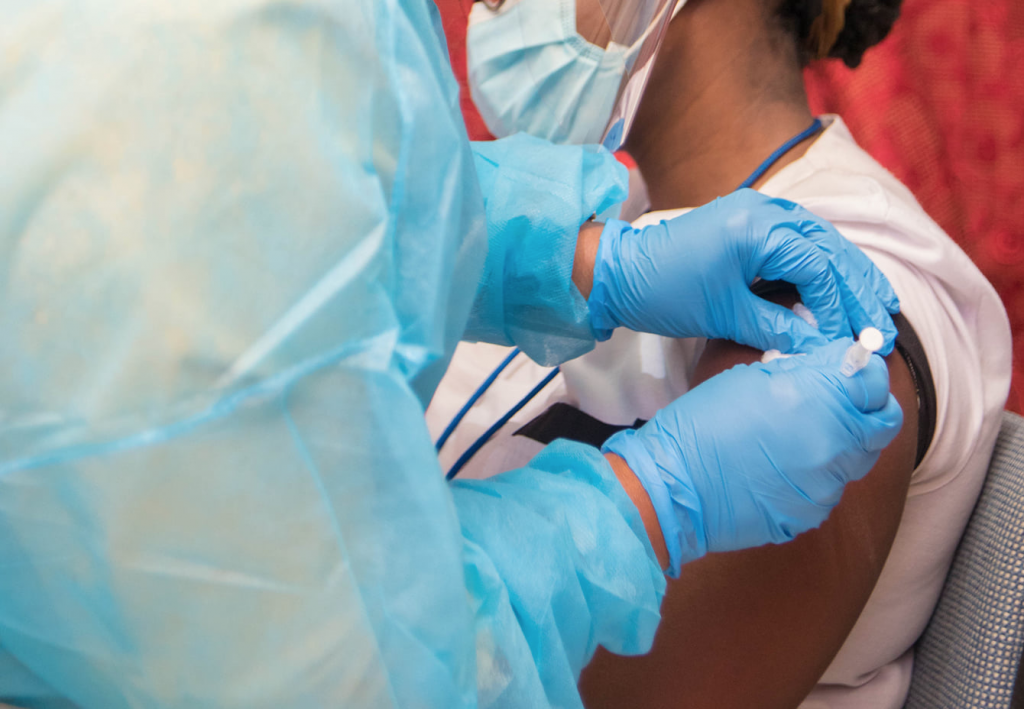 There are reports that in the past few weeks, there have been a number of other Caribbean nationals including prominent Trinidadians who were able to fly into Guyana, receive the first shot of one of the Coronavirus vaccines then leave.
The Health Minister said the vaccination programme in Guyana is a very open one.
"Our policy has been very open and I think a number of Caribbean nationals who are here in Guyana have benefited from the vaccination programme. For us to achieve herd immunity, it means the people who are here should get vaccinated and so if they are residing in Guyana, we don't have a problem with giving them the vaccine", he said.
Guyana has been administering three of the COVID-19 vaccines, the Sinopharm, AstraZeneca and Sputnik V.
The Minister did not say which of the three vaccines was administered to the CAL staffers and the other persons who flew in to get vaccinated.
Guyana is currently experiencing a shortage of the 2nd dose of the Sputnik vaccine with more than 100,000 people in the waiting line for the critical 2nd shot.
And with the World Health Organization still to grant approval of the Sputnik vaccine, a number of countries including Trinidad and Tobago, do not recognise Sputnik as one of the vaccines that travelers could be present a certificate for in order to gain hassle free entry.