With 73.6% of Guyana's adult population receiving a first dose of one of the COVID-19 vaccines and 46.4% of the country now fully vaccinated, the Minister of Health said persons should not become complacent and those who remain unvaccinated need to get vaccinated soon.
He said Guyana has enough vaccines to get every person in the country fully vaccinated.
"We have vaccines that are available and we want to ensure that people come and get vaccinated because if they don't, we are going to have a challenge where the unvaccinated persons are the ones who are predominantly ending up getting sick with COVID and end up in the hospital and some of them might die from COVID. So I want to urge people who have not been vaccinated as yet to come and get vaccinated…we still have a lot of work to do in terms of vaccination and now is not the time for us to become complacent. We need that final push to get the numbers up so that we can reach herd immunity", Anthony said.
According to the Health Minister, there are over 100 vaccination sites across the country and anyone who really wants to get vaccinated can visit one of those sites.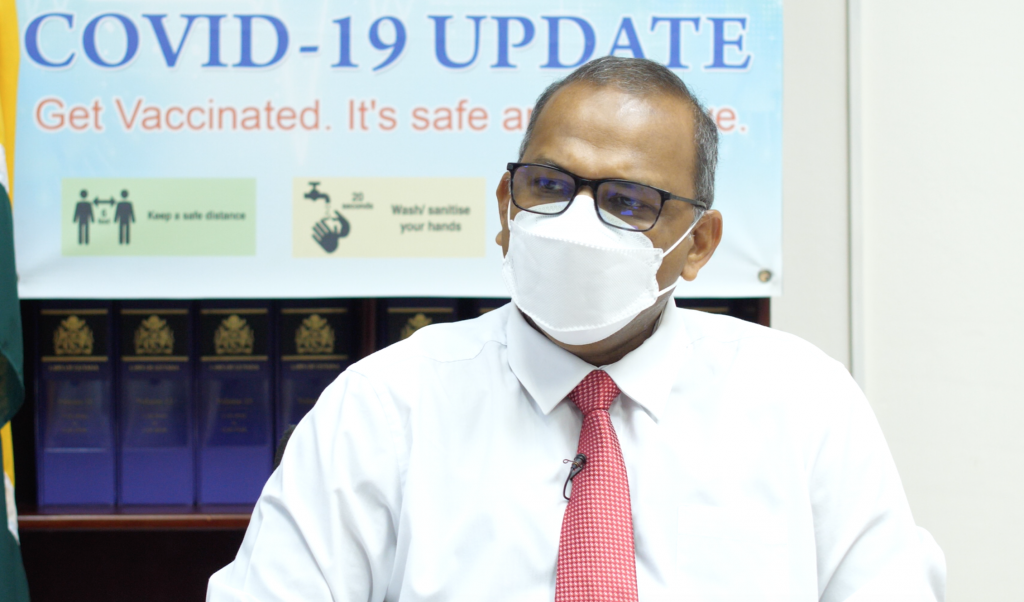 Dr. Anthony said it is also worrying that there are persons who were administered the first dose of one of the vaccines and have not returned for their second dose. He warned that those persons are still not fully vaccinated.
"There are still a lot of people who are due for their second dose, which means that they have already got their first dose and are now due for their second dose and they have not come forward to get their second dose. Currently, we have second doses available. So if you were waiting on your second dose Sputnik V, we have the vaccines", the Health Minister said.
He said for those who are unvaccinated, the Johnson and Johnson one-shot vaccine is available and persons could also access that vaccine.
The United States FDA recently granted approval for a second dose Johnson and Johnson shot to be used as a booster for the vaccine. But the Health Minister said as it is now, it remains a one-shot vaccine in Guyana.
Dr. Anthony said he would also like to see more children becoming vaccinated. He noted that while there was a big initial response to the vaccination of children against COVID-19, that response has seen a significant decline in the past weeks.
Less than 50% of eligible children between the ages of 12 and 18 have been vaccinated against COVID-19.