Health Minister, Dr. Frank Anthony is once again pleading with persons who received their first dose of the Sinopharm and AstraZeneca Covid-19 vaccines to return for the second jab.
During his daily Covid-19 update the Health Minister reminded citizens that they must be immunized with both doses to be fully protected against the virus.
Guyana will soon receive 150,000 doses of the single-shot Johnson and Johnson vaccine but all of the vaccines currently being offered locally come with two doses.
"We still have a number of outstanding persons who have received their first dose of Sinopharm first dose, but they haven't come back for their second dose. We have noticed this in region 7 and in region 2. So, I want to make a special appeal who are in these two regions, who have received their Sinopharm first dose to come back and get their second dose," The Health Minister said.
Additionally, the Minister said over the last three months, scores of persons received their first shot of the Astra-Zeneca vaccine and is also pleading with them to return for their second dose.
"We want them to come at any one of our vaccination sites, because we have the AstraZeneca second dose to be administered, and we really want people to come and get their vaccines so we hope people don't delay….so that they could be fully immunized," Dr. Anthony pleaded.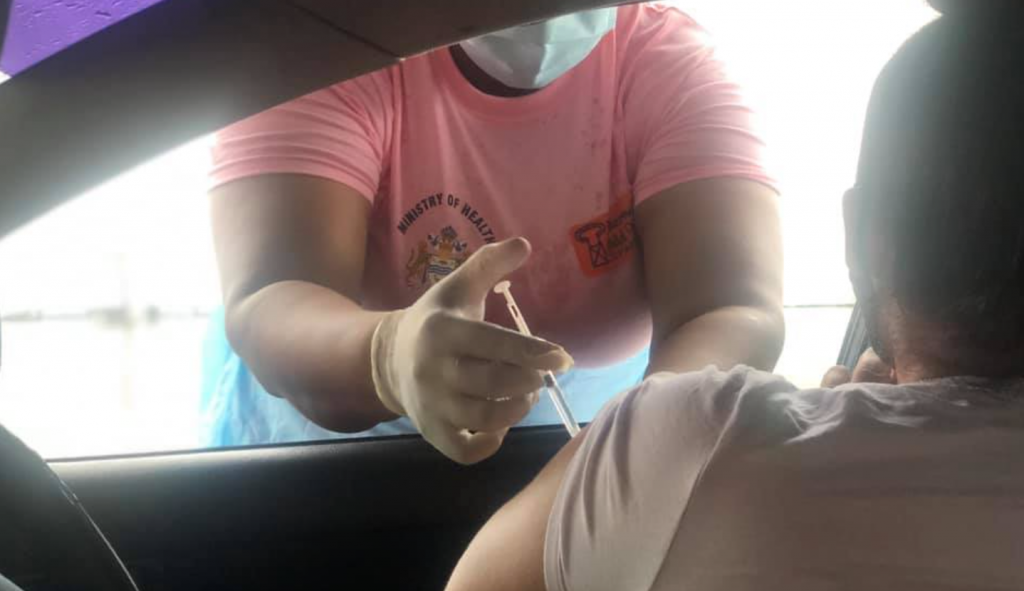 While the second dose of the AstraZeneca and the Sinopharm is identical to their first dose, the second dose of the Sputnik V vaccine is different from the first. The Ministry is still awaiting the arrival of 2nd doses of the Sputnik vaccine.
He said the Health Ministry will continue its campaign to get citizens fully immunized.
"As of yesterday, we would have had 210,077 persons who would have received the first dose of the vaccine. We also had 76,115 persons who are now fully immunized, meaning that they have had both doses of their vaccines," The Health Minister pointed out.
The Health Minister reminded that the vaccine is available to everyone who wants it.