In its latest assessment of the floods that have gripped communities across Guyana, the Civil Defence Commission has updated the number of affected households to more than 25,000.
Last week, the total number of impacted households stood at close to 7000.
But in the past week, a number of other communities have reported flooding.
A number of Communities in all 10 Administrative regions remain under flood waters.
In Regions 2, 5, 8, and 10, the flood waters continue to rise.
In Region 8, some roads have become impassable as they have been replaced by floodwaters. Stores had to be closed down after being taken over by more than five feet of floodwaters.
In Kwakwani in Region 10, the flooding persists with the rivers and creeks still overflowing their banks.
In some parts of Region 5, residents can no longer live in the bottom flat of their buildings because of the flooding.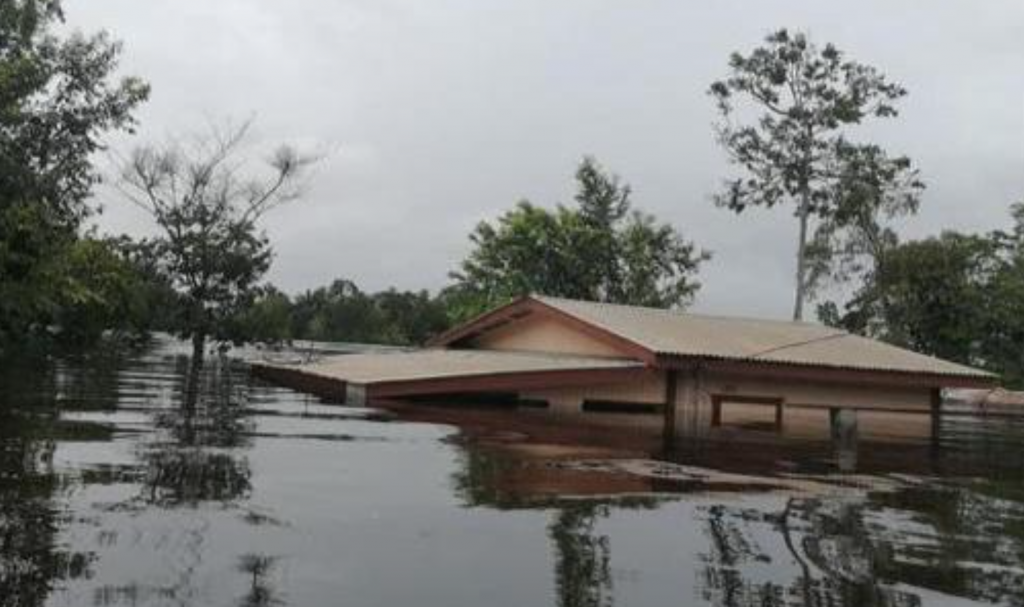 Farms have been ravaged.
President Irfaan Ali has described the flooding as the worst disaster that Guyana has ever seen. He visited some flooded communities over the weekend and said the magnitude of the flood is being misunderstood.
He said there has been the destruction of homes, and farms and the loss of livelihood for thousands of persons.
The President has indicated that the Government will continue to lend assistance.