With the large number of persons who were administered a first dose of the AstraZeneca Coronavirus vaccine, the Ministry of Health has made a decision to suspend administering more first doses and focus on administering the second doses.
The same AstraZenca vaccine is used for both first and second doses.
A few weeks ago, the Minister of Health complained that more than 30,000 persons who were administered the first dose of AstraZeneca were still to return for their second dose shots. He urged them to get the second dose shots so that they will be fully vaccinated against COVID-19.
During his daily COVID-19 update today, Minister of Health, Dr. Frank Anthony said the doses that are still in stock will be used only as second dose shots.
"The remaining doses that we have we are now using that to give people their second dose of the vaccines and so those persons who are now 4 weeks to 12 weeks after their first dose or anytime in between that, they will come back and get their second dose of AstraZeneca," The Minister said.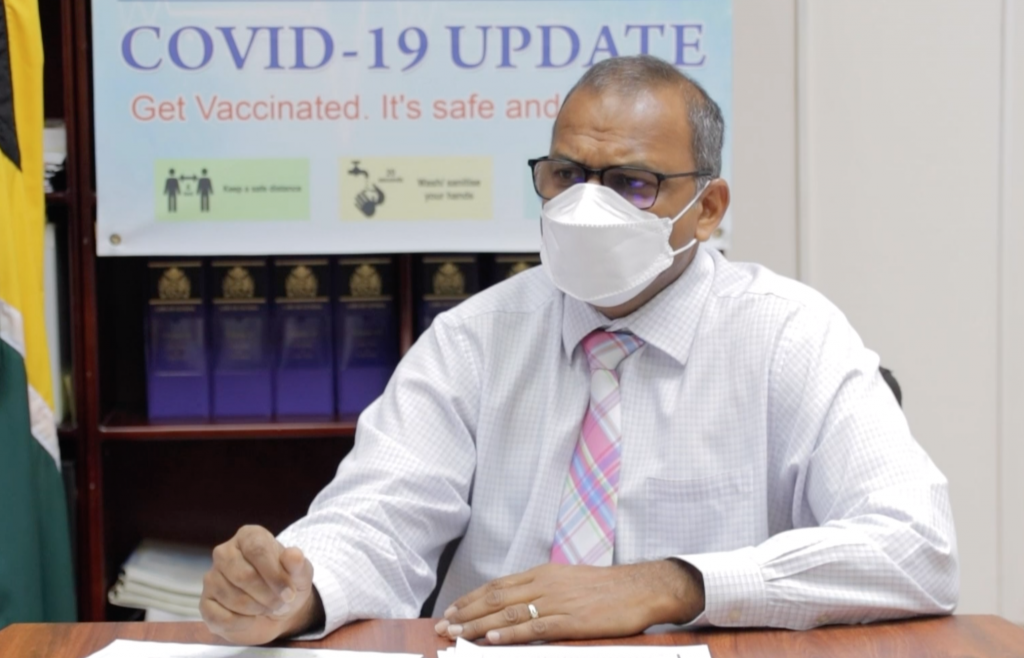 The move now means that unvaccinated persons who were contemplating the AstraZeneca jab will now have to choose one of the other available vaccines.
"So, we are no longer giving the first dose because if we continue doing first dose, we wouldn't have enough second dose to give. So, we have stopped issuing first dose and we are only now only doing second doses for people who want the AstraZeneca," Dr. Anthony pointed out.
The Minister did not say whether more of the AstraZeneca vaccine will be administered in Guyana but noted that moves are afoot to procure other vaccines.
"In the pipeline we have a number of vaccines, they include more Pfizer, J&J and some other vaccines that we are looking at," Anthony said.
The AstraZeneca vaccine was the first vaccine made available in Guyana through a donation from Barbados. Guyana eventually received additional doses of the vaccines through the COVAX initiative and other sources.
The other vaccines being offered locally are Johnson and Johnson, SputnikV and Sinopharm for adults along with the Pfizer vaccine for children between the ages of 12 and 17-years.