Faced with the expiry dates for thousands of 2nd dose vaccine shots fast approaching, the Ministry of Health is appealing to persons who have already been administered a first dose of one of the COVID-19 vaccines to return for their 2nd dose shots.
Minister of Health, Dr. Frank Anthony revealed today that there are over 139,000 persons who are still to return for their second dose vaccine shots to be fully vaccinated.
He reminded that a person can only be considered to be fully vaccinated after receiving both doses of the COVID-19 vaccines. Dr. Anthony said Region 4 is the only region where more than 50% of those given the first dose have returned for their second dose.
"When you look at how many persons got their first dose as against how many persons got the second dose, there is a difference of 139,000. There are a lot of people who need to come back to get their second dose vaccines", Anthony said.
He explained that there are a large batch of vaccines that will expire at the end of November and the Ministry of Health is therefore hoping that persons will return for their second dose shots. While more than 70% of Guyana's adult population has received a first dose of one of the vaccines, only 47% overall have returned for the second dose to be considered fully vaccinated. Anthony said there are available second dose shots for all of the first dose vaccines that have been administered.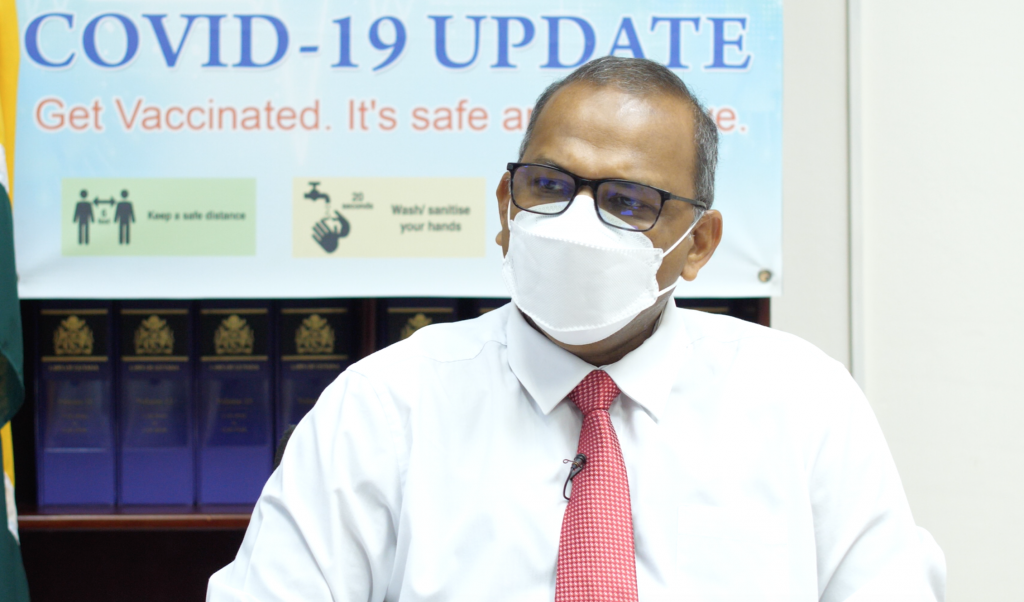 Meanwhile, the National COVID-19 Task Force is examining whether to make it mandatory for a person to be fully vaccinated to travel to Guyana.
Currently, travelers are welcomed with just one dose of one of the COVID-19 shots. The Minister said many countries are moving in the direction of only welcoming persons who are fully vaccinated and Guyana may soon have to move in that direction.