19-year-old Electrician Joshua Denny was shot dead by robbers early this morning while he was on his way to work, leaving his family members shattered and a community in disbelief.
A police report said the incident occurred just after 7 o'clock this morning, moments after the young man left his Festival City, North Ruimveldt home for work.
His sister, Felicia Denny said she was alerted to the shooting by persons in the street moments after her brother told them that he was heading out to work.
When she rushed out to the scene, she found her brother's body lying motionless with a gunshot wound to the chest.
"He said he was late for work and his bossman was calling him to meet him someplace and I told him to push he body and he ran out to go and catch the bus and while I was coming around in the yard, the man next door shout out that me brother just get shoot. I run out and when I go around I see me, brother, on the ground and he told me he can't make it, that they shoot he and rob he. They went with his (gold) chain, but a woman who was there said when they tried to get his phone, he hold on to his pocket because he wanted to keep the phone", the grieving sister said.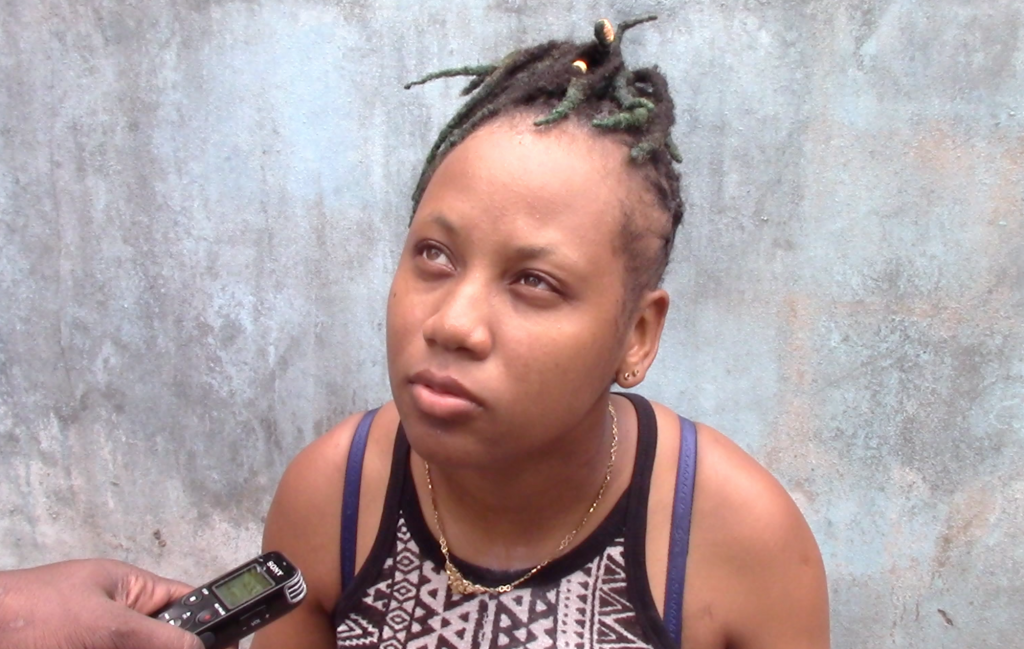 Confused family members rushed the injured youth to the hospital where he died while doctors battled to save his life.
The family was hoping for good news, but that hope was replaced with despair as his death was confirmed.
Screams of anguish replaced the silence of the hospital's compound as family members gathered and were told of Joshua Denny's death.
Between her tears and mournful groans, the young man's mother, Afaria Denny said she should not be burying her son.
"Me son suppose to bury me, not me burying me son, I just pray for he this morning and they kill me son for a chain, All I could do is ask God to give me strength, just give me strength", the mother said.
An aunt who also broke down in tears said her nephew never give anyone any trouble and believed in working hard for the things that he wanted. She said he was 19 and a trained electrician with a job.
"Joshua was always respectable and always quiet, anything you call him for and he is there, I don't know what to do, I don't know why they jus didn't take the chain and go along their way. He was 19 and an electrician with a job, leaving home early to go to his job and they kill he", the aunt said.
The devastated family is hoping that persons who witnessed the crime could assist the Police with the investigations. Police investigators are already following a number of leads.
The 19-year-old is being remembered as ambitious, hardworking, and a lover of sports and most of all family.
He was preparing to start a family of his own, according to his sister, who explained that his girlfriend is currently pregnant with their first child.
The teenager was active in football and youth groups in the community and started his career in electrical installation after completing training programmes through the Youth Challenge Guyana organization.
Some of his shocked friends gathered at the family's North Ruimveldt home and they also broke down while crying out for justice.