Police investigators are continuing their investigations into the shooting death of 19-year-old electrician and youth footballer, Joshua Denny.
The young man was on his way to work early yesterday morning when he was robbed of his jewellery and shot dead by two armed bandits. He will be laid to rest tomorrow.
A surveillance camera in the area captured the escape by the two bandits and investigators are hoping that someone recognizes them.
An eyewitness said after the men relieved the youth of his gold chain, they were going after his phone, but he held onto it and that was when he was shot to the chest.
The incident took place in Festival City North Ruimveldt, a short distance away from where the youth lived with his mother and siblings.
The dead youth's mother said it breaks her heart to know that she will now have to bury her young son.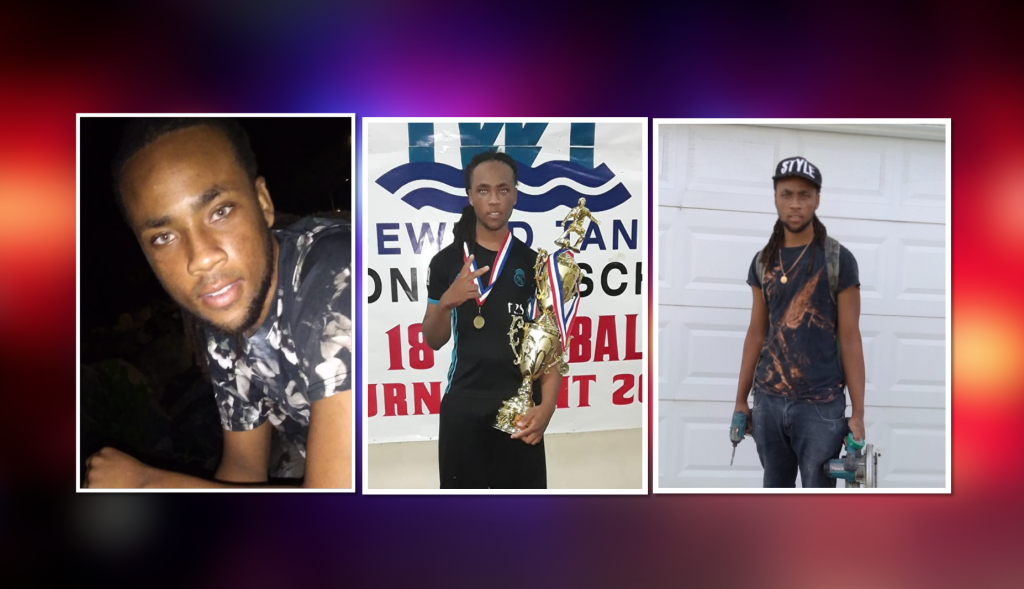 The devastated family is hoping that persons who witnessed the crime could assist the Police with the investigations. Police investigators are already following a number of leads.
The 19-year-old is being remembered as ambitious, hardworking, and a lover of sports and most of all family.
He was preparing to start a family of his own, according to his sister, who explained that his girlfriend is currently pregnant with their first child.
The teenager was active in football and youth groups in the community and started his career in electrical installation after completing training programmes through the Youth Challenge Guyana organization.