Since the Police shooting death of the two suspects in the murder of Festival City youth, Joshua Denny, it has learnt that the getaway motorcycle used by the two killers was stolen.
In a statement this morning, the Police reported that a 40-year-old man from Lodge visited the Police yesterday and reported that the same two suspects, Quacy Jupiter and David Smith, who shot Joshua Denny dead, robbed him of his motorcycle, phone, cash and jewellery three days before the attack on the Festival City youth.
The man said he was beaten and robbed by the same two men and recognised them when the Police released their images on social media after they were shot dead. He said he contacted the Police immediately.
The man has also identified a phone found in the possession of one of the dead men as his phone.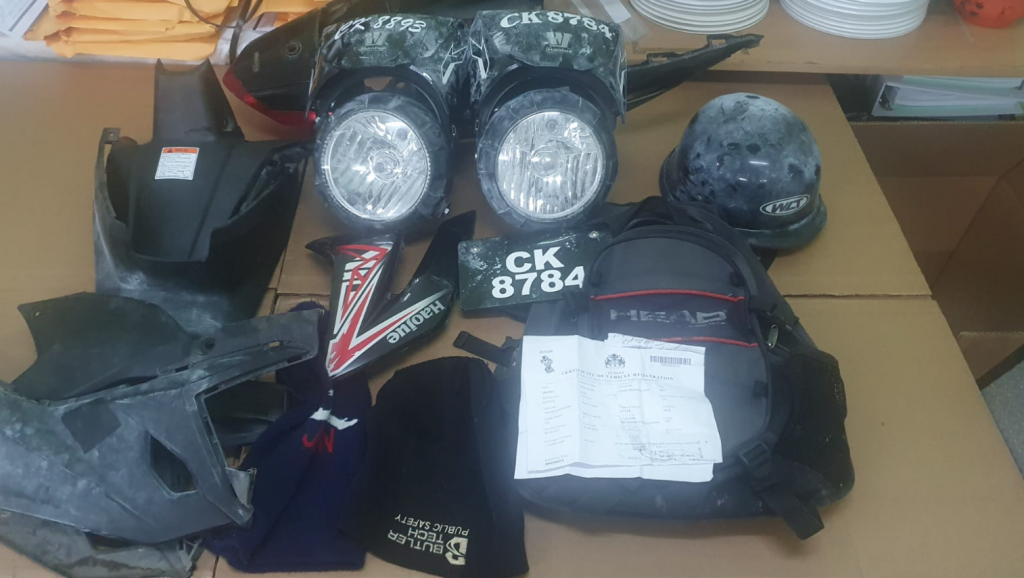 The Police shot Jupiter and Smith dead along the UG Access Road during a confrontation on Saturday evening.
The two men were captured on surveillance video riding off from the scene of the shooting death of 19-year-old Joshua Denny on Thursday morning as the youth was heading to work.
They were killed by the Police on the same day that the teenager was laid to rest.