The two robbery and murder suspects who were shot dead by the Police on Saturday evening were found with two firearms, according to the Police.
The two dead men, identified as Quacy Jupiter aka "Ding Docker" and David Smith aka "Berlin" were being sought for the robbery and murder of 19-year-old electrician, Joshua Denny who was attacked and killed on Thursday.
While the Police Force has not released details of the "stakeout" that led to the shooting death of the suspects, it was explained in a late-night statement on Saturday that a .32 Taurus pistol with two matching rounds and a .45 Colt pistol with three live rounds along with five live 9mm rounds were recovered by the Police after the shooting.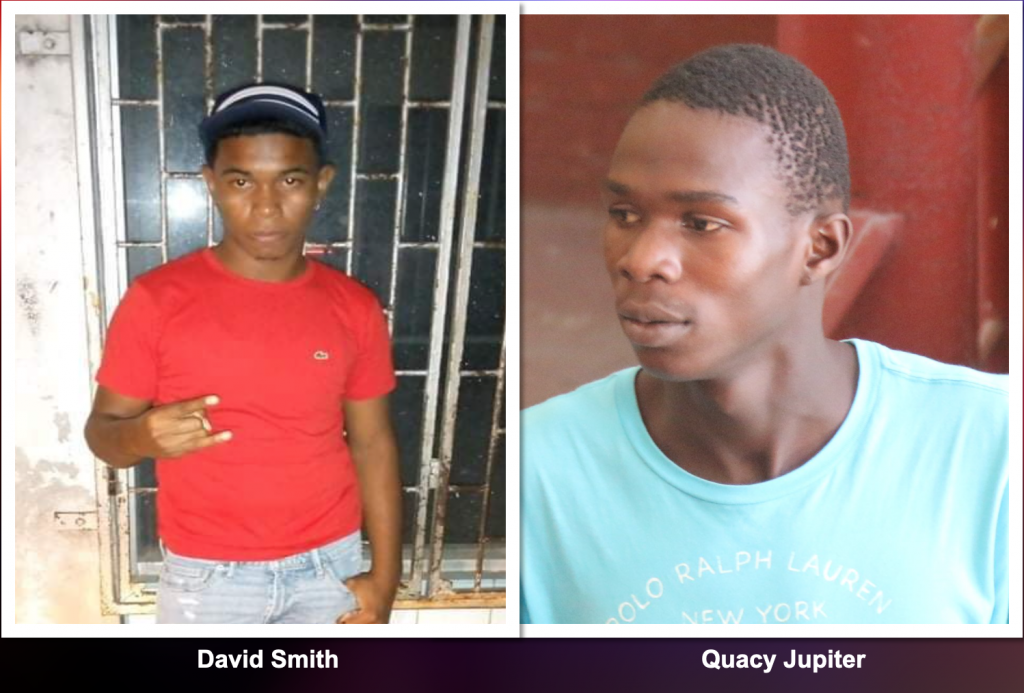 An earlier Police statement indicated that a stakeout operation targeting the two suspects was launched on Saturday afternoon in the Turkeyen area after investigators received intelligence on the location of the suspects.
The two men were shot and killed along the University of Guyana access road.
The two men were identified as the suspects based on video surveillance of their getaway after the attack and shooting death of the young electrician in Festival City on Thursday morning as he was on his way to work.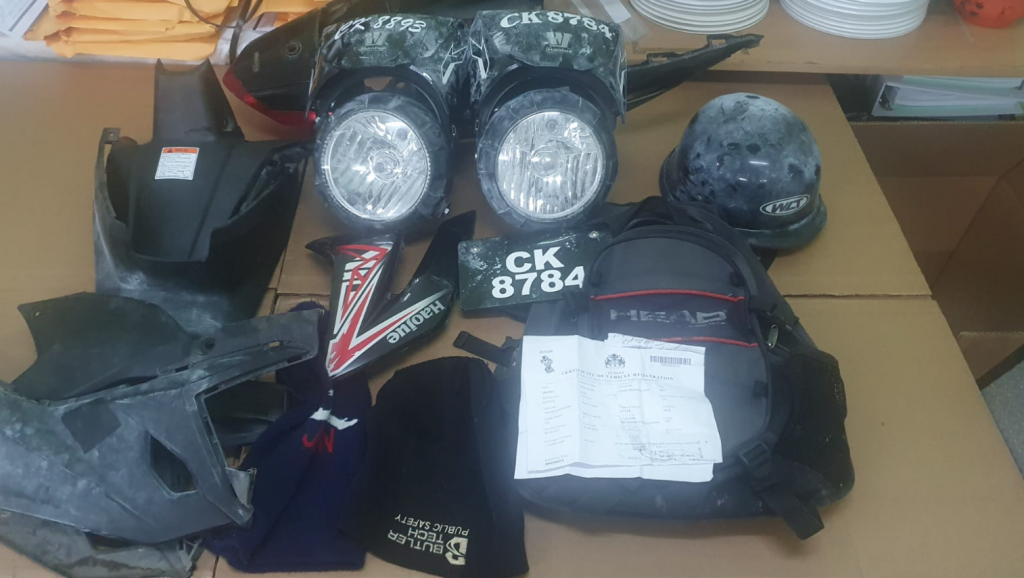 On Friday, the Police moved into the Albouystown community to locate the suspects, but the men were already gone. However, the Police found the motorcycle, face masks, helmet and a backpack at the Albouystown location where the men were staying.
The seized items matched the ones identified in the surveillance video recording.