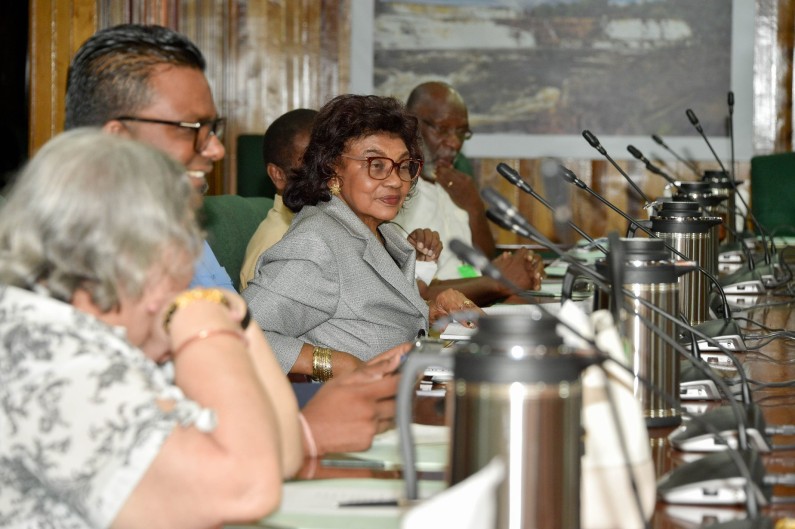 The Guyana Elections Commission is set to roll out public advertisements for seven top positions from tomorrow.
GECOM is seeking applicants for the positions of Chief Elections Officer, Deputy Chief Elections Officer, Assistant Chief Elections Officer, Chief Accountant, Legal Officer, Logistics Manager, and Civic and Voter Education Manager.
The Commission at its last statutory meeting agreed for the ads to be published to set the pace for the hiring of the senior officers.
In a statement today, GECOM said the ads will be carried in the print media, radio and television, and online for two weeks.
Details about the various positions will be published on the Commission's website, the statement indicated.
According to the Public Relations Officer at GECOM, "the Commission is adamant that the hiring process would be transparent and the process could be completed effectively within the shortest time possible so that the work programme of the agency could proceed".
In August, the Elections Commission terminated the contracts for the Chief Elections Officer, his Deputy and the Region 4 Returning Officer.
The move followed a motion that was laid before the Commission by the Government nominated members of the Commission.
Since the dismissals, GECOM has found itself facing some difficulty with its management since there was no CEO in place. The absence of the CEO also led to the suspension of the production of National ID Cards.
Some Commissioners have expressed worry that the work of the Commission could come to a complete standstill if the vacancies are not filled soon.