The Guyana Elections Commission has voted down a motion seeking to have an independent panel shortlist the applicants for the top GECOM jobs before the Commission makes its final choice.
During yesterday's meeting of the Commission, the Chairman joined with the Government nominated members to vote against the motion for the independent panel. The motion was tabled by one of the opposition nominated Commissioners.
During an interview on the Politics 101 talk show last night, GECOM Commissioner Vincent Alexander appeared disappointed by the move. He said the independent panel would have been a good thing to assist the Commission.
"I made the proposition that if you want to involve Commissioners you can involve them. But you can add to the Commissioners other persons so that there is a flavor of persons who are not known or seen to be partisan to help in the process. That too has been rejected," Mr. Alexander said.
Alexander believes that the old hiring practice of GECOM is highly flawed which is subject to political views. He explained that because of the highly partisan nature of the Commission, Commissioners would score certain candidates higher than others even if that candidate is not best suited for the job.
The practice he said, has in the past left the Chairman to decide on the way forward.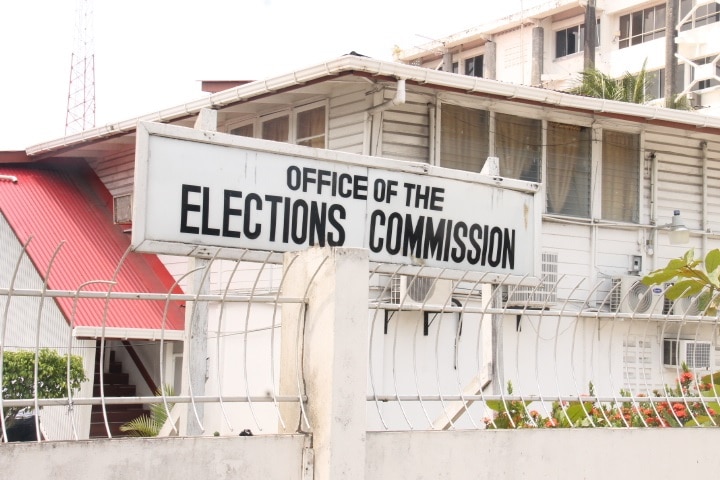 He pointed out that with this practice continuing there is a real possibility of collusion to hire the desired candidate and this would add injury to an organization that has a wounded reputation.
"Given what the Guyanese have said on all sides of the divide— that GECOM is tainted, and even if the Commissioners turn out not to be partisan the perception still persists. And so, it is in GECOM's interest to do something to show that it doesn't want to be seen to be partisan in what is it doing," Alexander said.
Alexander articulated that even if there is the perception of collusion within GECOM, a non-partisan panel would have led some credibility to the process.
He said the panel will not select the candidate but would ultimately guide the Commission in the direction it should go.
With GECOM now scrambling to fill critical senior positions in its secretariat, the work of the Commission remains at a standstill.
Local Government Elections which were scheduled to be held before the end of this year are now unlikely, although GECOM has not made a public pronouncement on the matter.
A few months ago, GECOM terminated the contracts of its Chief Elections Officer, his Deputy, and the Region 4 Returning Officer after the Government nominated Commissioners tabled a motion to terminate their contracts.
The three officials, Keith Lowenfield, Roxanne Myers, and Clairmont Mingo are currently before the Courts facing various charges of misconduct in public office and allegations of fraud related to last year's general elections. They have denied all of those charges.