There has been a significant drop in the number of positive COVID-19 cases in Region 4 and Health Minister, Dr. Frank Anthony is attributing this to the high level of vaccination in the region.
Since the beginning of the pandemic in Guyana more than a year ago, Region 4 has been recording the highest number of positive cases in the country but that situation has now changed, and the Minister now foresees herd immunity for the region.
"In Region 4, we have a very high uptake of the first dose, still lagging behind in the second dose but if the trend continues as we are seeing the second dose would go up in Region 4. So, Region 4 is on its way to getting closer to herd immunity", the Health Minister said during today's covid-19 update.
The Minister also believes that the Delta variant of the virus is also subsiding in the region because of the vaccination rate.
On the other hand, the Minister explained that Region 10 is far away from achieving herd immunity because of the low vaccination rate in that region. This, the Minister explained, will create a situation where there are Regions where citizens are fully protected and other Regions where citizens are unprotected.
He believes that could create a situation where cases, hospitalizations and deaths will increase in those regions.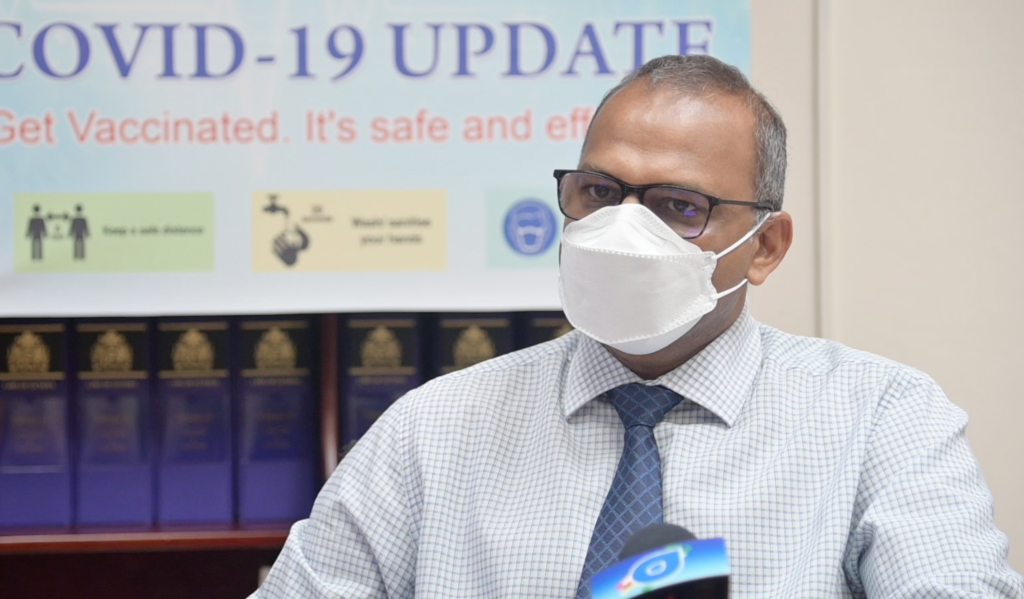 "Unfortunately, the people who are coming into the hospitals are predominantly people who are unvaccinated. So, the unvaccinated are getting a more severe form of the disease and they are ending up in hospitals and of those subsets a subset of them, the disease would be so severe that they are dying from COVID-19," the Minister pointed out.
While there has been an increase in the number of persons taking the Covid-19 vaccines, there still seems to be hesitancy by many persons between the ages of 18-40 to take the jab.
As of yesterday 388,444 adults received at least one dose of the COVID-19 vaccine. This represents 75.7% of the adult population, while 255, 650 adults are now fully vaccinated and that represents 49.8% of the adult population.
It was also reported that 38.5% of children between the ages of 12-17 have received one dose of the Pfizer vaccine while 26% of them are fully vaccinated.