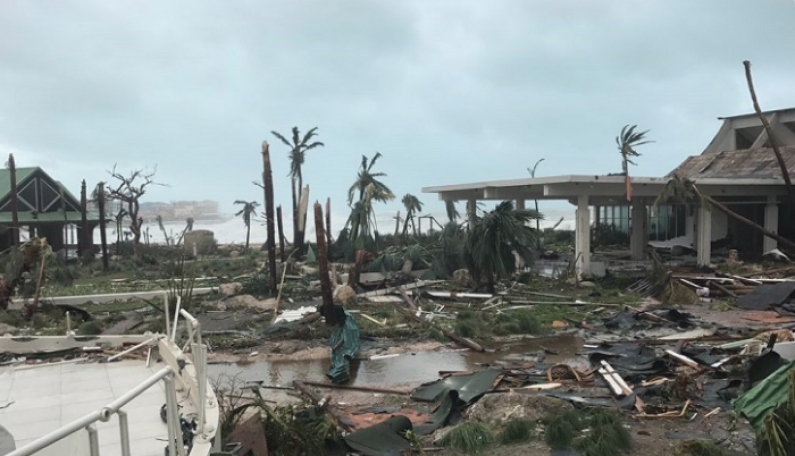 President David Granger has committed Guyana's support for Caribbean States, which have been affected by Hurricane Irma. 
Reports indicate that there has been severe destruction and at least 10 dead across the Region.  "The Government of Guyana stands in solidarity with the people of the hurricane-ravaged territories of the Caribbean and President Granger expresses condolences to his colleague Heads of Government and residents of affected states and to the relatives of those who lost their lives as a result of this storm", the Ministry of the Presidency stated.
Minister of State, Mr. Joseph Harmon, who is responsible for the disaster relief agency, the Civil Defence Commission (CDC), informed that Guyana stands ready to lend technical and other forms of support. He disclosed that the Caribbean Disaster Emergency Management Agency (CDEMA) has already sent out Situation Reports (SITREPS) to all its member states but thus far, there has been no direct request for assistance as needs assessments are being completed.
With category-five winds and rain, Irma is one of the most powerful hurricanes every recorded over the Atlantic Ocean. It has completely devastated Barbuda and also affected jurisdictions such as St. Maarten, St. Barts, St. Kitts and Nevis, Montserrat, Anguilla, Turks and Caicos and the British Virgin Islands.
The United States National Hurricane Centre predicted that Irma is likely to remain at category four or five for the next day or two while it passes to the north of the Dominican Republic and Haiti as it heads in the direction of the Bahamasand Florida in the United States.