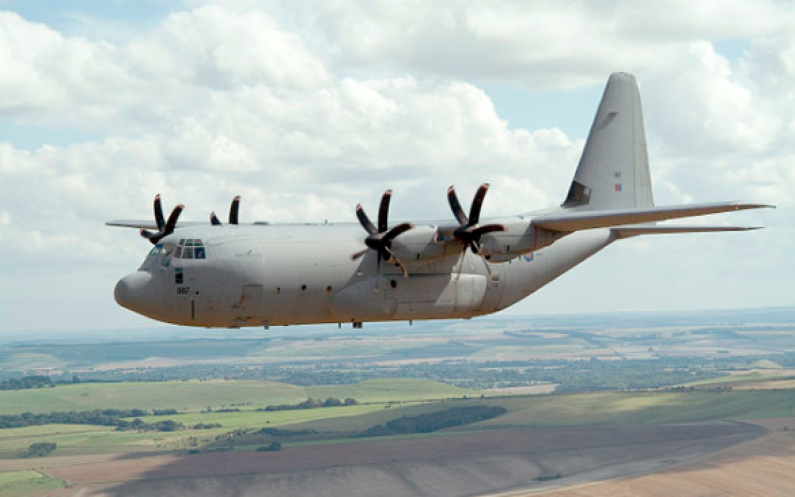 Guyana will be working along with the British Government to get much needed supplies faster to the hurricane ravaged Caribbean islands.
Guyana's Minister of State Joe Harmon, on Thursday announced that the British Government, through the local High Commission, has indicated that it will make a C-130 military aircraft available to take supplies from Guyana to Antigua.
Antigua will serve as the distribution point for supplies and relief items to be taken to the smaller islands that have been left hapless by Hurricane Irma and Hurricane Maria.
Guyana is expected to dispatch several containers of much needed food items and other supplies. Minister Harmon told reporters that at least 10 containers will be dispatched initially with supplies and the British Government may be asked to send in another aircraft to assist with additional supplies.
Guyana has also committed to sending medical and other emergency personnel to the islands.
The Guyana Government has stated its commitment to assisting the islands that were badly affected by the two monster storms. Through the Caribbean Disaster Emergency Management Agency and other regional groups, both the Guyana Government and the Guyana Private Sector, are expected to send more help.
The tiny island of Dominica is the latest CARICOM state to be left battered by this hurricane season. Ironically, the storm battered Dominica after that island had dispatched several containers of supplies and emergency aid to some of the other islands that were affected by the earlier storms.
The Prime Minister of Dominica has indicated that his island will need lots of help as it prepares to make the long journey to recovery.