Local airlines have started to move into the hurricane ravaged Caribbean islands to begin their evacuation of Guyanese nationals.
Initially, the Government had stated that some eighty Guyanese nationals have indicated their readiness to be evacuated from Dominica, the British Virgin Islands and St. Maarten, but as news of the evacuations started to spread across the islands, many more are coming forward to return home.
Minister of State Joe Harmon, on Monday told News Source that in St. Maarten alone, the number of persons seeking evacuation has tripled in the past few days. He said there were forty Guyanese on the list to be evacuated from that island, but that number has now surpassed 100 and many more are expected to seek evacuation.
A number of local airlines are currently on their way to St. Maarten and evacuations are expected to take place over the next few days.  One airline has already brought home a family of three from Dominica and will be making additional trips to that island.
The airlines will also be visiting Tortola and other British Virgin Islands, where Guyanese nationals have indicated the need to evacuate.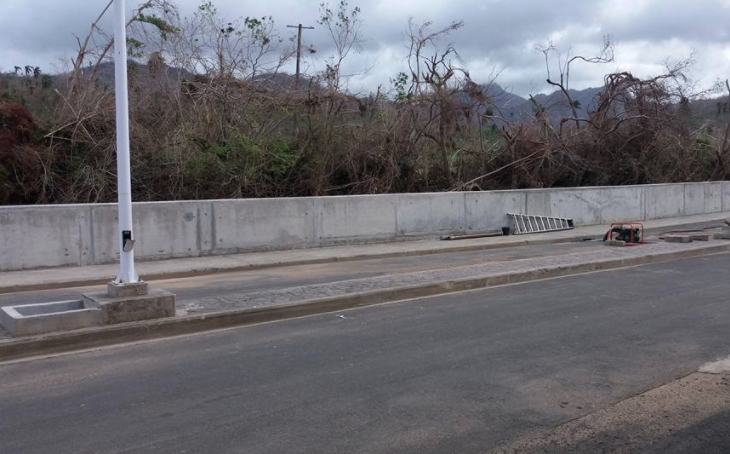 Minister Harmon said most of the persons are expected to be accommodated at their relatives when they arrive in Guyana. He said the government has been reaching out to relatives. Those who do not have immediate family members will be accommodated at government shelters until their relatives are located.
In addition to evacuating Guyanese who are stranded in the hurricane battered islands, the Guyana Government and the Private Sector have also been shipping off several containers of relief items. The Private Sector has contributed more than $16 million in goods and supplies to the relief efforts.
The Guyana government has also indicated that it will be sending several containers of lumber to the islands to assist in their rebuilding.
(Learie Barclay photos of Dominica)