There are now 7 new cases of the coronavirus in Guyana following tests carried out on 54 persons in the past 24 hours.
The Ministry of Public Health revealed today that 6 of the 7 new cases are men. Dr. Ertenisa Hamilton who is the Director of Primary Health Care Services said the trend is worrying.
"We are in our ninth week since the first case of COVID-19 was diagnosed and sad to say we have not begun to slow the rate of transmission as our numbers keep climbing every week. Over the last 24 hours, of the 54 tests done 7 were positive. Of the number of positives 6 were males with 1 being female, a clear indication that this disease continues to spread predominantly among men", Dr. Hamilton said.
She noted that Guyana has now completed a total of 1,218 tests with 1094 of those cases being negative.
There are now 69 active cases and a total of 45 persons have now made full recoveries as the death toll remains at 10. There are three persons in the ICU.
Dr. Hamilton offered praise for the officials who have been doing the testing. She said the integrity of the tests remain in tact.
"We wish to thank the staff at the National Public Health Reference Laboratory for showing up everyday and working beyond the call of duty. As you are aware, testing is ongoing at this facility and to date , we have had no incidence that can threaten the integrity of the results produced by the Laboratory. We applaud your outstanding efforts for making an impact in this pandemic, as we work towards containing this disease".
It was also revealed in today's health report that the Health officials are worried about the skyrocketing cases in neighbouring Brazil and the threat for an increase in imported cases.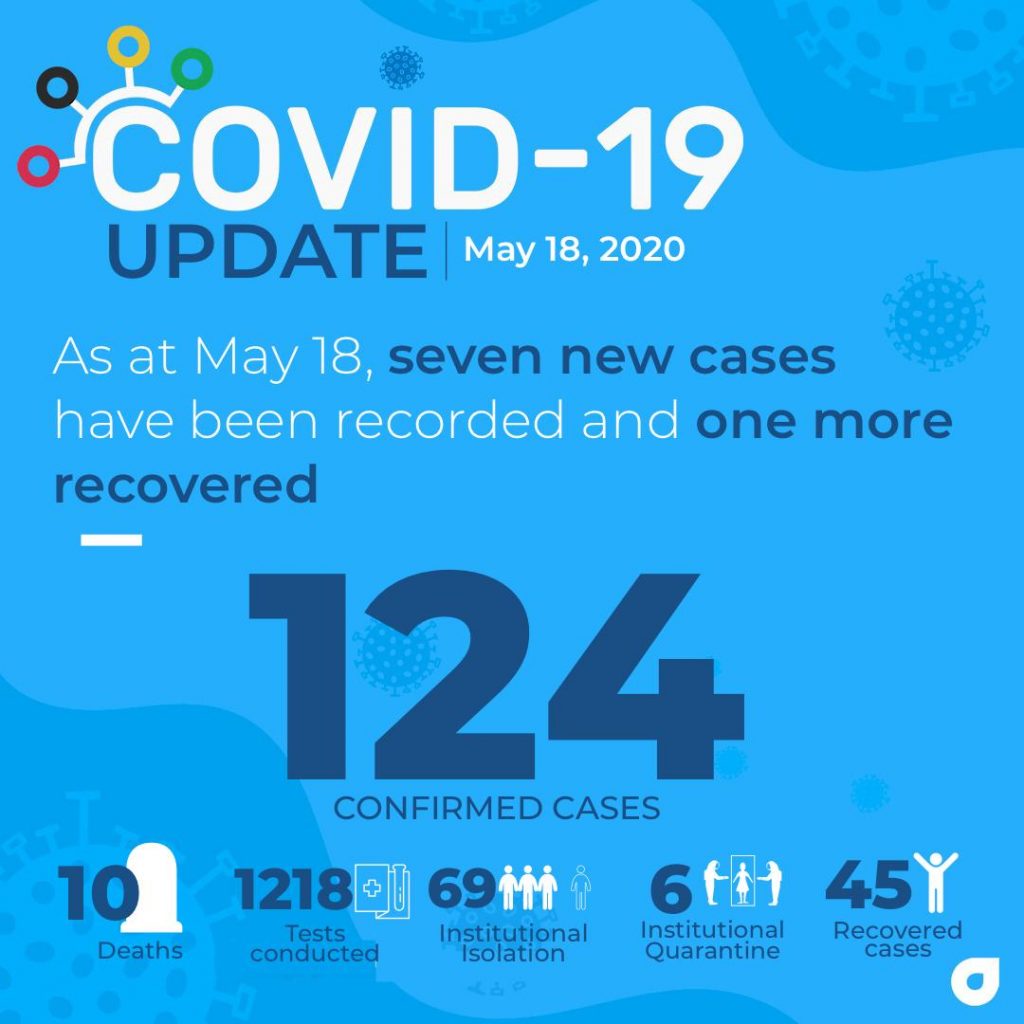 According to Dr. Hamilton, "as of yesterday, the number of deaths has surpassed the numbers in Italy, France and Spain. I cannot overemphasize how troubling this is for us especially as our residents in Region #9 continue to traverse the borders without fear. Region 9 has reported only one case which was imported and with all the efforts by regional authorities, we urge the residents to comply and stop the spread of this disease in your region".
While the official border crossings with Brazil have been closed, there have been a number of reported incidents of persons using illegal crossings to traverse between the two countries.