The Government of Guyana will be stepping up its international campaign soon to be given a seat at the table of the United Nations Security Council as a non-permanent member.
The council deals with the maintenance of international peace and security, and holds the authority to adopt legally binding resolutions, deploy peacekeeping missions and impose sanctions.
During his address to the UN General Assembly on Wednesday, President Irfaan Ali announced Guyana's candidacy for the UN Security Council while thanking the countries that are already supporting Guyana's bid.
"Guyana does not condone or support the threat of, or use of force in relations between states or in the resolution of disputes. Consistent with the Charter of the United Nations, Guyana subscribes to the use of peaceful means to settle disputes. In this context, Guyana thanks those who have already expressed support for our candidature for non-permanent membership of the UN Security Council", Ali told world leaders.
Britain, China, France, Russia and the United States are the permanent members of the UN Security Council. Non-permanent members are elected to serve for a term of two years.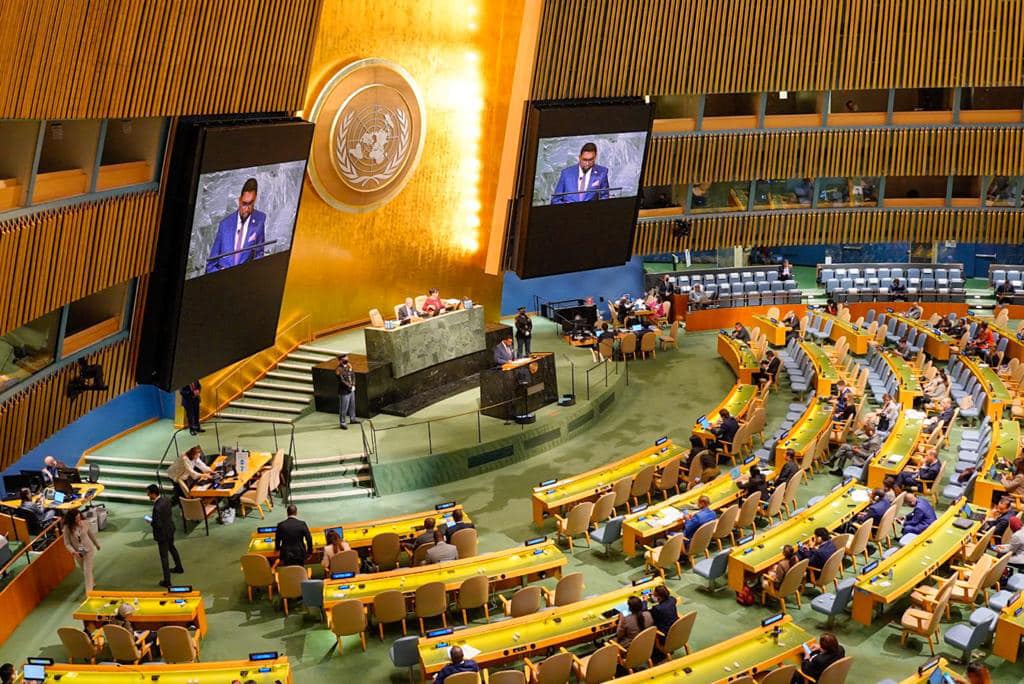 With Guyana's standing in the international community gaining more prominence, thanks to to the growing oil sector, the Government appears to be stepping up its bid to sit at the table at many of the top international organisations.
The President also told the UN General Assembly that Guyana will always remain true to peaceful processes to end disagreements.
"In the matter of Guyana's sovereignty and territorial integrity – challenged and threatened by Venezuela as it is, we remain – to quote the Secretary General at the opening of the General Debate yesterday –"committed to make the most of every diplomatic tool for the pacific settlement of disputes, as set out in the Charter of the United Nations". In this case, 'judicial settlement' as determined by the Secretary-General himself. The world's nations can be assured that Guyana shall remain true to those peaceful processes and deny every effort to depart from them. The International Court of Justice has already affirmed its jurisdiction in the matter."
Guyana currently has a case at the International Court against Venezuela for a final recognition of the 1899 arbitral award which settled the border dispute between the two countries.