Prime Minister of Barbados, Mia Mia Mottley on her return home from Guyana late yesterday announced that Guyana is set to join the Regional Security System (RSS)—the Eastern Caribbean bloc which was created in 1982 to counter threats to the stability of the region and for the defence and security of the region.
The Prime Minister was at the time updating Barbadians on her four-day visit to Guyana.
"That is a significant impetus for us in the Southern Caribbean, Guyana's military is long established and is well equipped and therefore the ability to have another anchor in the Regional Security System is something that will enhance the ability of the RSS not only to respond to National Security issues but in particular as we get ready to go into hurricane season," Mottley said moments after landing in Barbados yesterday.
She also raised the issue of training of hospitality training of Guyanese by Barbados and the training of Barbadians by Guyana in the area of skills development.
The Prime Minister of Barbados also announced that manufacturers from Guyana will be heading to Barbados in April for meetings and business linkages.
"Similarly we were able to have discussions with the manufacturers and in fact, I am happy to report that there will be a group of manufacturers coming here early in April and looking at a range of products including pre-fab housing. We have look at the whole issue of access to timber, we look of combined training, there are some areas in which Guyana's training will be what we need in the area of welding and joining, etc and the other areas in hospitality where we can provide significant opportunities they want six thousand hospitality workers trained and we have already started the process of providing for that," Mottley said.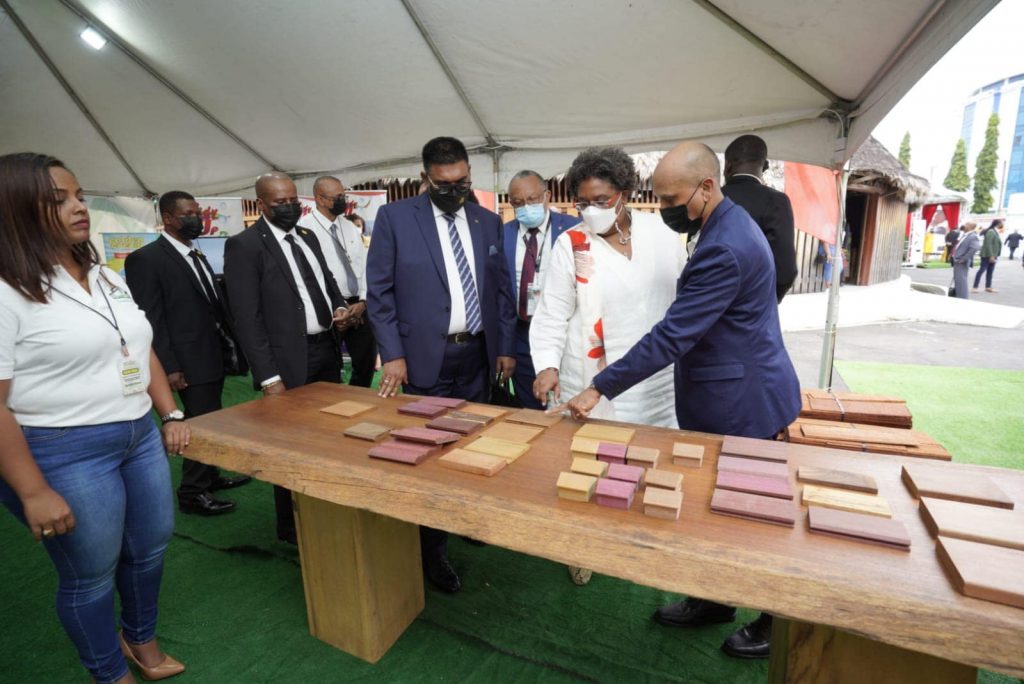 With respect to Tourism, Prime Minister Mottley said there are opportunities for co-branding particularity in Europe as well as international transport and logistics for the movement of cargo.
"In addition to that, we discussed the question of how to do we get the whole issue of reducing the cost of air travel between our countries. Because once people start moving they are going to find the opportunities that governments haven't even thought about and I believe this is one of the things we are going to see significant over the course of the next few weeks," the Barbadian Prime Minister said.
The countries also discussed the question of food prices and how they can work to have them addressed.
During her four-day visit, the Prime Minister of Barbados held several meetings with Government and Private Sector representatives and also visited the Rupununi region and Kaieteur falls.