As Guyana and Ghana look to strengthen ties, President Irfaan Ali has assured that his government will make it easy for Ghanaian companies to conduct business in Guyana.
During an address at a high-level multisectoral meeting with the Vice President of Ghana, Dr. Mahamudu Bawumia, and his delegation which included members of that country's private sector, President Ali pointed out that both Governments have agreed that their private sectors will be the foundation for development between the two states and will lead the developmental agenda.
"Red tape and bureaucracy will be removed in the process of reaching business opportunities… which is an important part of this engagement. Both governments have agreed to make the functionaries of government and the systems of government accessible to the private sector of both countries," the President said.
President Ali explained that the improved relations between the two nations now open the door for direct and meaningful opportunities and engagements for the private sector of both countries.
Mr. Ali also urged the businessmen to combine their skills and become major and dynamic players outside of Guyana and Ghana.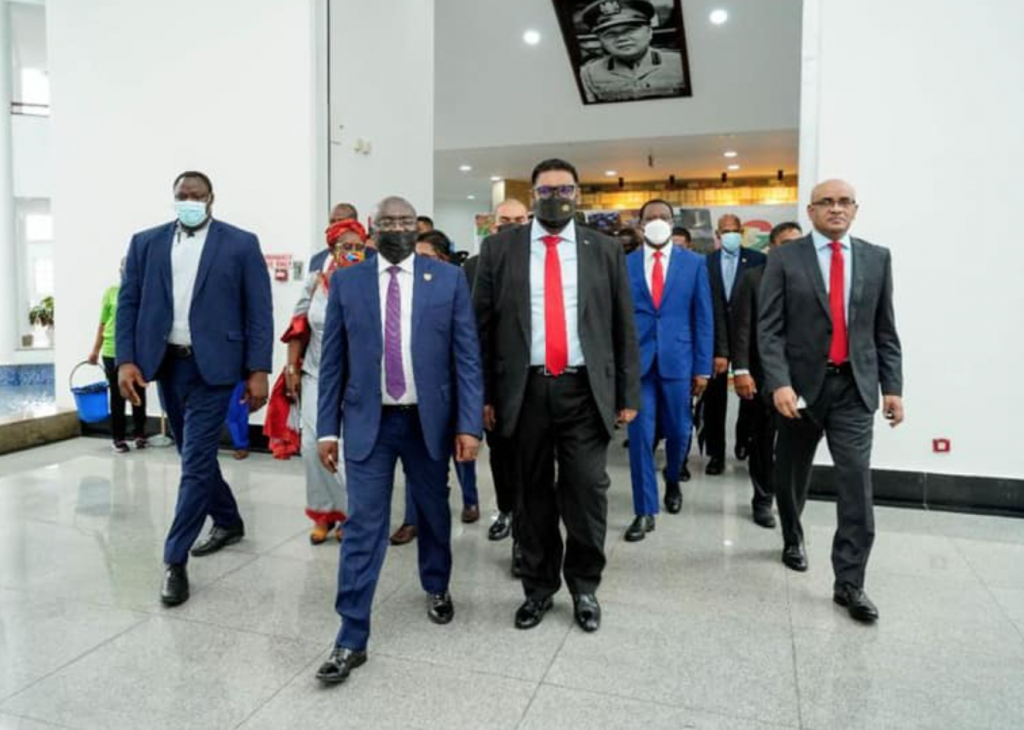 "And this is the level of engagement and thinking we want in the private sector. Not about growing a business here in Guyana or growing a business in Ghana, how do we combine that effort in twinning opportunities of the two economies to become a worthy, major player on the international market," the President said.
It was noted that Guyana has the resources to launch out and be a global player but cannot do so alone and sees Ghana as a critical partner in that regard.
Today, the two sides signed a number of agreements to further strengthen their relations.