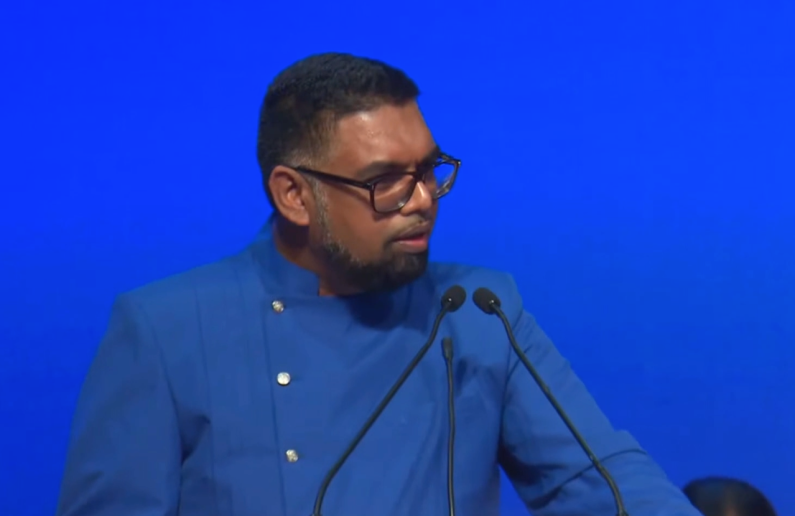 Guyana is set to exploit its oil and gas resources "as fast as possible" President Irfaan Ali, told a global investment forum in India this morning.
The President said while the world is trying to move away from oil in the new global scenario, he believes oil will still play a leading role in the foreseeable future.
Guyana is set to produce 1.2 million barrels of oil per day by 2025.
The President told the gathering that discussions that currently surround moving away from oil is a question of morality, and should Guyana buy in to the narrative it will put new-comers to the industry.
"So our policy is very simple, we must exploit this resource as fast as possible in ensuring that the revenues that come will build an economy that is strong, resilient and sustainable and standing on many other pillars in a world 2030 and beyond," the President said.
The President said the country must position itself to become a global player in the new world economy.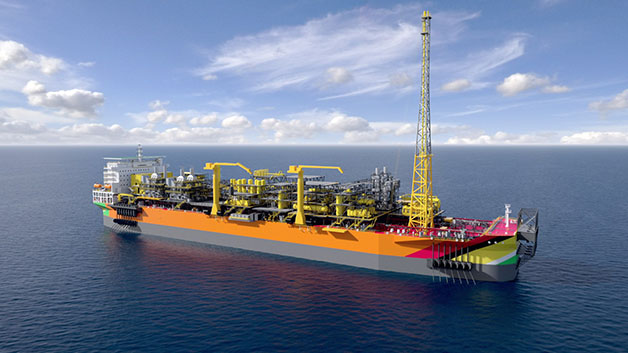 He said Guyana will not leave its resources undeveloped, but will use them for the benefit of the country's people and for massive infrastructural and other transformations.
"The world 2030 and beyond is going to be a much different world than we see today unless we reinvent ourselves and reposition ourselves in governments and in the private sector, we will not be able to build an eco-system around our businesses that can compete in a world 2030 and beyond,' the President stated.
With an additional 14 oil blocks now out for bidding, the President said this will also speed up the country's developmental process. He also invited the Indian private sector to think carefully of being part of the country's oil and gas sector.