As Guyana Celebrates its 56th Independence anniversary today, President Irfaan Ali issued a call on citizens to rededicate themselves to working together in the interest of the nation.
Speaking at the national flag-raising ceremony which was held at Anna Regina in Essequibo, President Ali also spoke about the importance of defending Guyana's territorial integrity and sovereignty, noting that there must be no division when it comes to Guyana standing as one on the issue of its territorial integrity.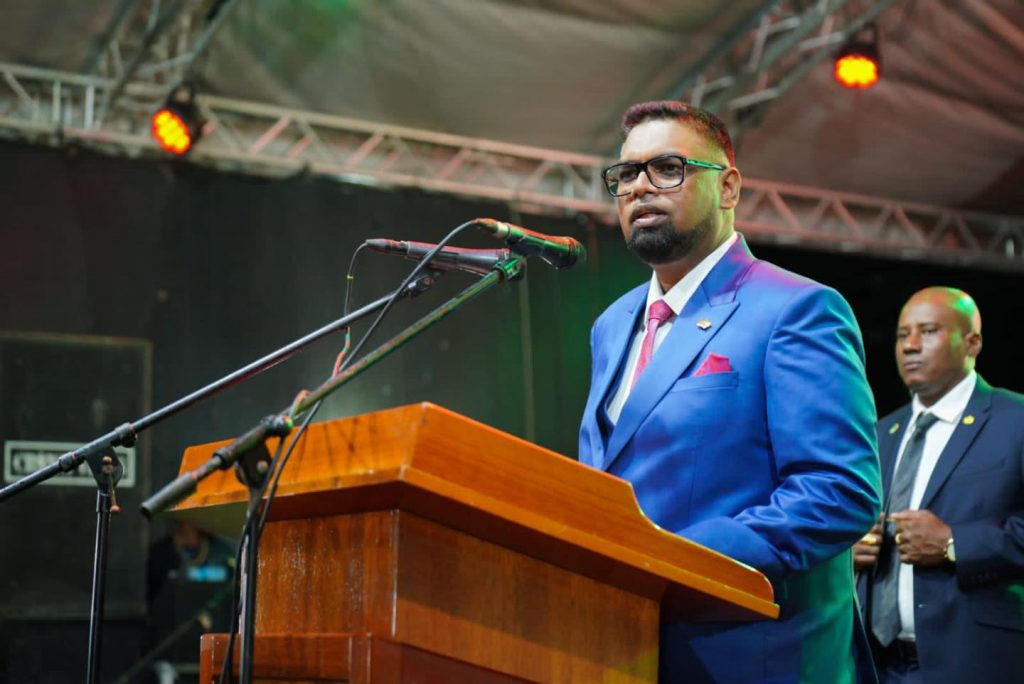 "Independence implores us the duty to safeguard Guyana's territorial integrity and national sovereignty. On these issues, Guyanese must broker no division. We must continue to stand united in defending our motherland from external threats and we will continue to martial the best diplomatic efforts necessary to ensure respect for all of our territorial space", President Ali said.
Guyana currently has Venezuela before the International Court to reaffirm the decision of the Arbitral Award of 1899 which determined and settled the boundary between Guyana and Venezuela.
The President said Guyana will not change from that course.
The President also said "we do not intend to deviate from the judicial path which has been taken to address the controversy with the Bolivarian Republic of Venezuela. Our path to peace is paved with good intentions. We are committed to good neighbourly relations and we are equally committed to expanding and deepening our relations with our sister member states of the Caribbean Community and our global partners and being part of a global family of democratic states".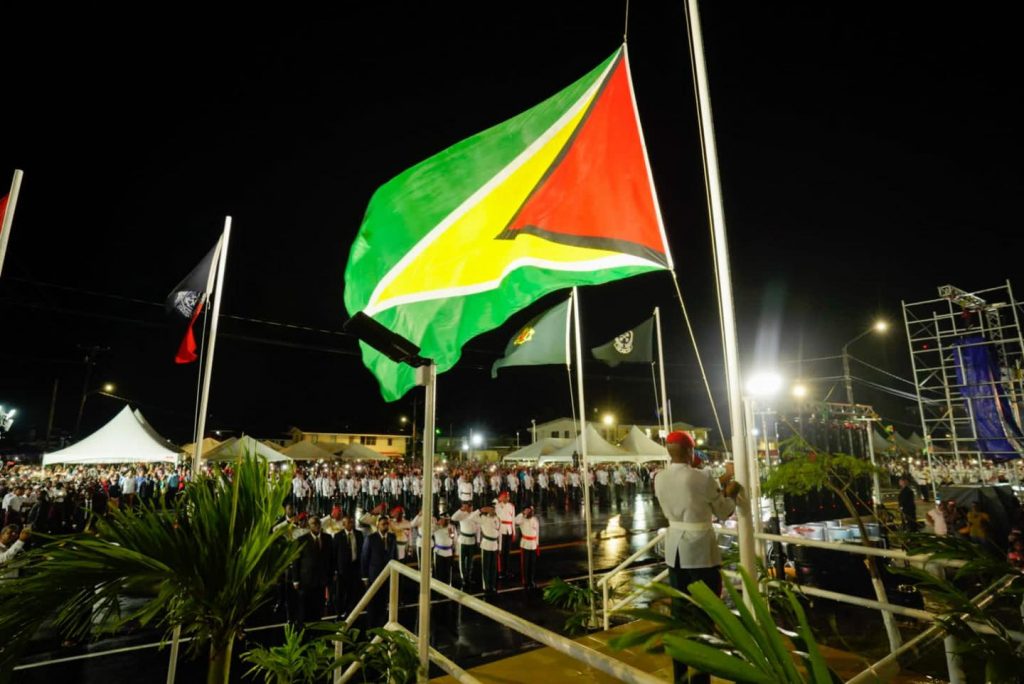 President Ali also used his independence speech to outline his government's agenda, pointing to major investments in several areas and infrastructural development. 
He said his government remains committed to all the people of Guyana and will continue to unveil initiatives and projects across the country that will benefit all citizens. 
The flag-raising ceremony in Anna Regina marked the first time that the national event was held outside of the nation's capital city.