Guyana joined the rest of the world in observing World Aids Day today with attention being focused on the impact that the COVID-19 pandemic is having on the fight against HIV/AIDS.
There are over 9000 Guyanese living with HIV/AIDS and so far for this year, the country has seen 71 new infections.
During a Ministry of Health event today to observe World Aids Day, the Programne Director of the Aids Secretariat, Dr. Tariq Jagnarine said young Guyanese continue to make up the majority of new HIV cases. He said there is a need for a greater fight against HIV/AIDS although there are several challenges being faced.
"These challenges clearly indicate to us that ending AIDS and defeating the COVID-19 Pandemic, we must eliminate the challenges relating to inequalities, stigma and discrimination by putting people at the centre and ground of our responses in gender rights, and human response approaches", the NAPS Programme Director said.
He also noted that with the world setting a goal to defeat HIV/AIDS by the year 2030, persons must understand that the virus and disease are very much alive and therefore they should continue to protect themselves.
"Throughout the year, there were many challenges compounded by the COVID-19 Pandemic. Some of them included delays in our consumables…stigma and discrimination by people living with HIV that was worsened by the COVID-19 Pandemic led to gender based-violence, lack of regional ownership and involvement in the HIV program. A high level of follow up worsened by the pandemic, Low private sector involvement, we had a viral low testing, slow vaccine uptake, and our weaken paper base system", he pointed out.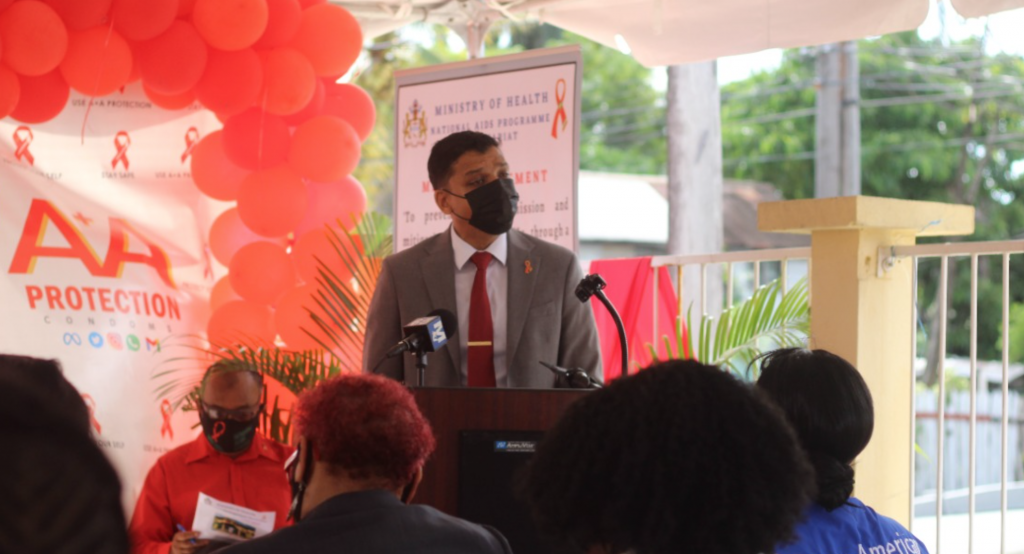 While acknowledging the problems facing the fight against HIV/AIDS, Minister of Health Dr. Frank Anthony noted that there must be new ways developed to target young people and get them involved in tackling the virus.
"We can prevent infection by doing a number of things, we have to educate people. So, those young people who are coming of age and want to experiment, they must know that they have choices and they must know how to protect themselves and we have spoken about this for a long time about sex education in schools, we have talked about that family life education in schools and we need to reinforce that, so that young people can have the right knowledge and make the appropriate choices."
Additionally, Minister Anthony said that PREP Program must be used also to stop the spread, along with self-testing. He also made a pitch for more persons to get vaccinated against COVID-19 especially those who may have underlying conditions.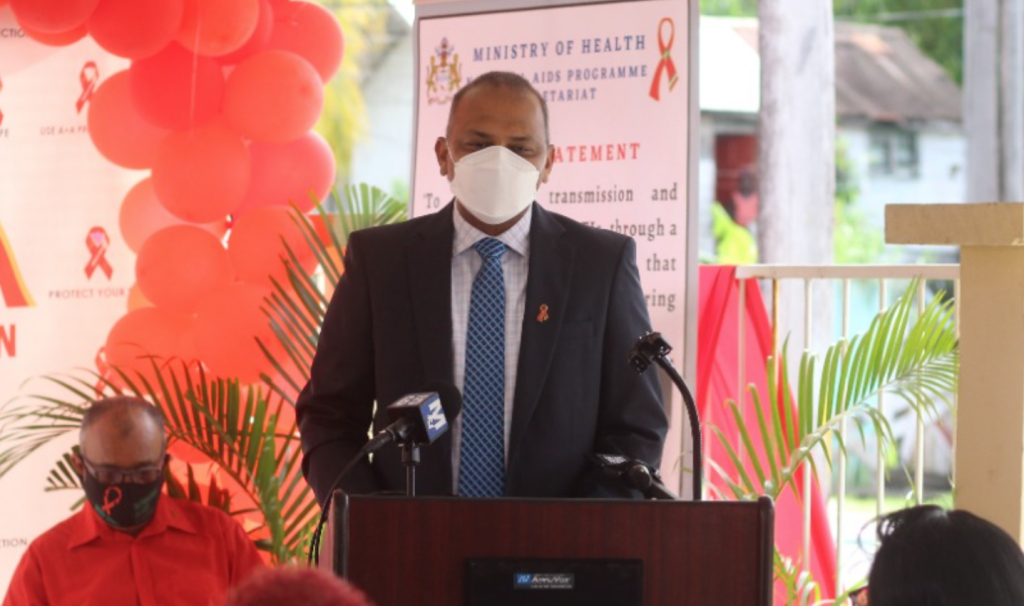 "All of you by now would have heard about the new variant, we don't know how it's going to behave but from all the mutations that we have heard about; it has more than 50 mutations, 35 of them are probably on the spike protein, which all the scientists believe is going to make it more transmissible".
In Guyana, 94% of the persons living with HIV are aware of their status while 70% of them remain on treatment with anti-retroviral drugs.
The Ministry of Health has also revealed that 83% of HIV-positive persons in Guyana are virally suppressed.