Former Deputy Chief Election Officer Vishnu Persaud and former Jamaican Elections Official, Leslie Harrow are the two candidates who will be interviewed by the Guyana Elections Commission for the top job of Chief Election Officer.
The Commission settled on the two candidates today after weeding out the other applicants from the line-up. Opposition nominated members of the Commission maintained their position that Persaud does not meet the requirements set out by the Commission itself for the position.
However, the Chairman of the Elections Commission, retired Justice Claudette Singh sided with the Government nominated Commissioners who believe that Persaud should be interviewed for the position. The Chairman in making her decision to make Persaud part of the final two candidates for the job told the Commissioners that the Commission should hear from him.
Persaud served as Public Relations Officer of the Guyana Elections Commission for several years before being appointed to the position of Deputy Chief Election Officer. He remained in that position for three years, but his contract was not renewed and he lost out in his bid to get the contract renewed to former Deputy Chief Election Officer Roxanne Myers.
The Opposition Commissioners' position has been that the requirements for the position are very clear and those requirements include the need for the person being hired for the position to have at least 10 years in a senior management position involved in the management of the elections. The Opposition contends that while Persaud was at GECOM for several years, he was never in a senior management position for 10 years.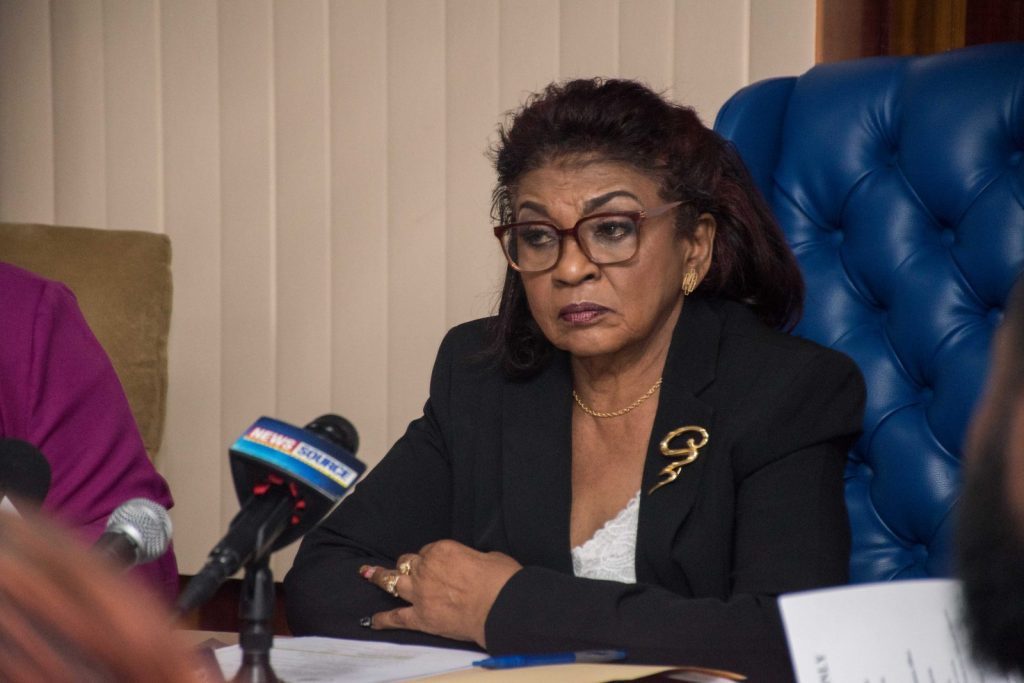 The Opposition Commissioners had initially complained about some of the experience requirements set out by the Commission for the job, pointing out that the requirements locked out persons who were not previously involved in the work of GECOM or the work of election management. The Opposition Commissioners said the requirements were still finalized and those are the requirements being used now.
The Government side has been disagreeing with that position and believes that the many instances where Persaud acted in senior positions and did functions related to senior positions should be taken on board.
More than 15 persons applied for the top GECOM post, but in the past two weeks the Commission has been reducing that number.
The other candidate in the final two, Jamaican Leslie Harrow has several years of experience in managing elections in Jamaica. He also meet all the other requirements for the post.
Harrow appears to be the favoured choice of the Opposition nominated Commissioners for the position and was one of the shortlisted persons also put forward by the Government side in its initial submission. The Government side of the Commission appears to be leaning more to the hiring of Vishnu Persaud for the position.
A date for the interviews is to be set and based on the appearances coming out of the Commission, the Chairperson might find herself having the deciding vote on who is hired for the top GECOM job.