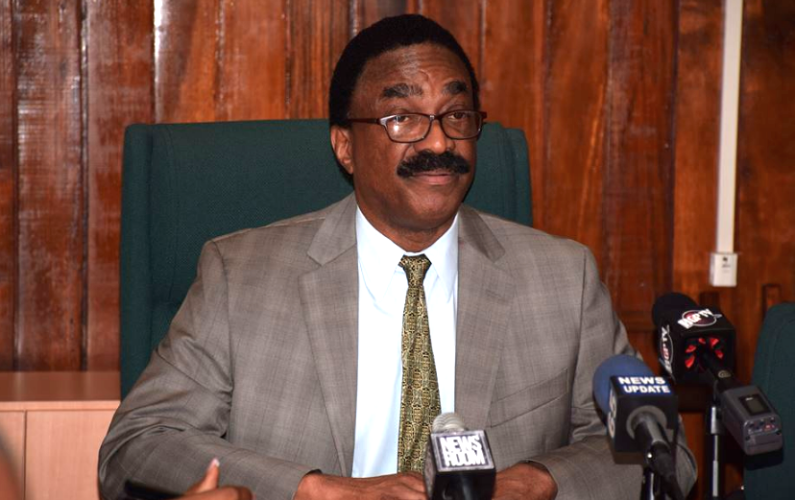 Guyana will need to ensure it secures convictions in the area of money laundering, terrorist financing, and theft of state assets if its exit from the Financial Action Task Force (FATF) process is to be sustained.
This is according to Attorney General Basil Williams, who on Wednesday declared the country's exit from the process that imposed additional scrutiny on financial transactions as "a collective victory".
Williams said Guyana cannot be complacent as the fourth round of Mutual Evaluation beacons.
"The test is whether we would have shown sufficient progress on effective, meaning having more convictions for offenses of money laundering, terrorist financing and the purloining of state assets," he added.
The Attorney General explained that Guyana's exit means easier business transactions for local businesses and business persons with the reduction of the threat posed to international financial institutions.
"We now have to show diligence in going after money launderers," Williams reiterated while reminding that there not been any convictions since the Act came into force in 2000 to the change in government in 2015.
Several persons were investigated and charged over the last year but the state has not secured any convictions as yet.
The Financial Intelligence Unit and the Special Organised Crime Unit are conducting those investigations.
"We can't rest on our laurels," he added.
In the FATF Conference in Paris on October 18th, Spain moved the motion to recommend that Guyana is removed from the compliance document.
Spain's motion was then supported by the United States, United Kingdom, Canada, Italy, France, and Mexico.
"It was because of such solid support that Guyana's exit from the process was unanimously adopted by the FATF Plenary meeting two days later," Williams added.
The removal from FATF's compliance document paves the way for similar removal from the Caribbean FATF's monitoring process in November.