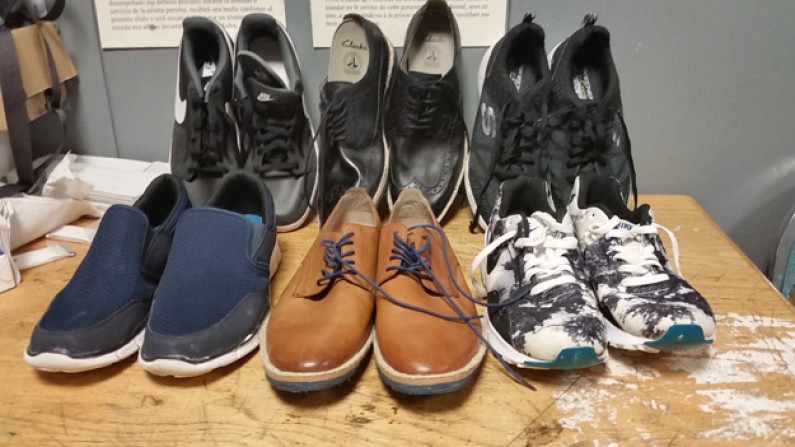 He may have been able to walk away from Guyanese Law Enforcement without being noticed, but a Guyanese national is now facing drug trafficking charges in the United States after he was busted on February 9, 2017 with four pounds of cocaine stashed in the false bottoms of his shoes.
According to the U.S Customs and Border Patrol, the Guyanese national, Amaziah Hoenkirk,  arrived New York's JFK Airport and tried to 'walk' past U. S. Customs and Border Protection officers, but was stopped in his tracks.
During the course of the inspection, CBP officers discovered four pairs of sneakers and two pairs of shoes in his luggage that contained a white powder that tested positive for cocaine.
Hohenkirk was arrested for the importation of the controlled substance and was turned over to Homeland Security Investigations.  The total weight of cocaine seized was approximately 4 pounds with a street value estimated to be US$67,000.
"This latest seizure demonstrates the vigilance of our CBP officers, and their excellence in detecting those who would try to smuggle these illegal substances," said Robert E. Perez, Director, Field Operations New York.
Mr. Hohenkirk now faces federal narcotics smuggling charges and will be prosecuted by the U.S. Attorney's Office in the U.S. Eastern District Court of New York.